How Softphones can Help Data Protection Challenges faced by Call Centers in UK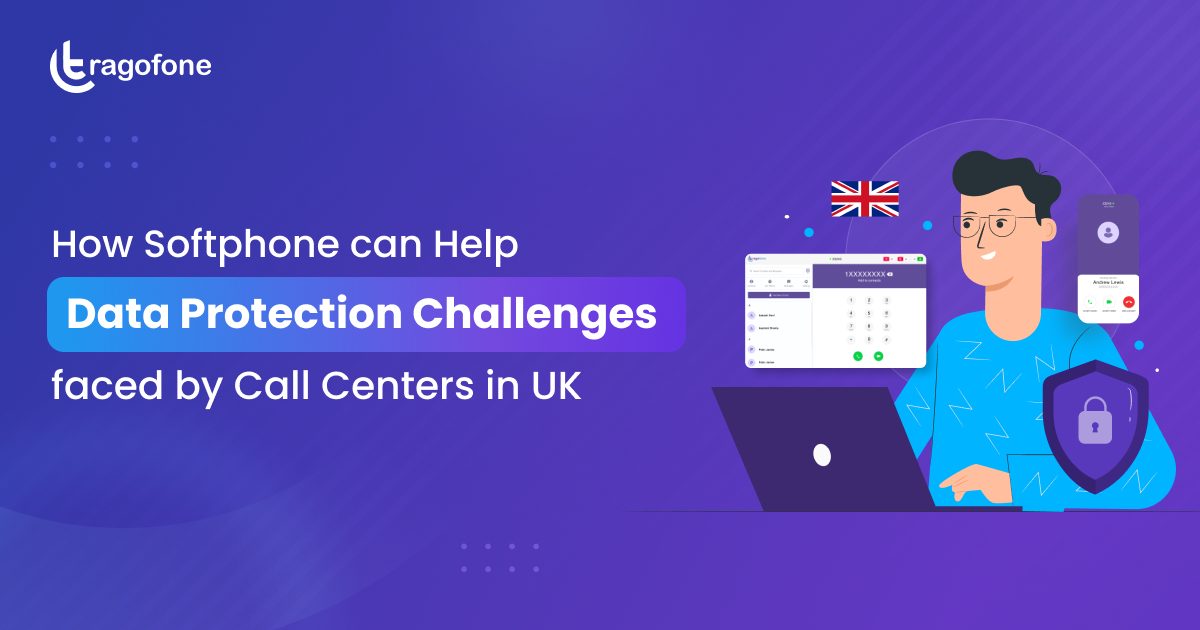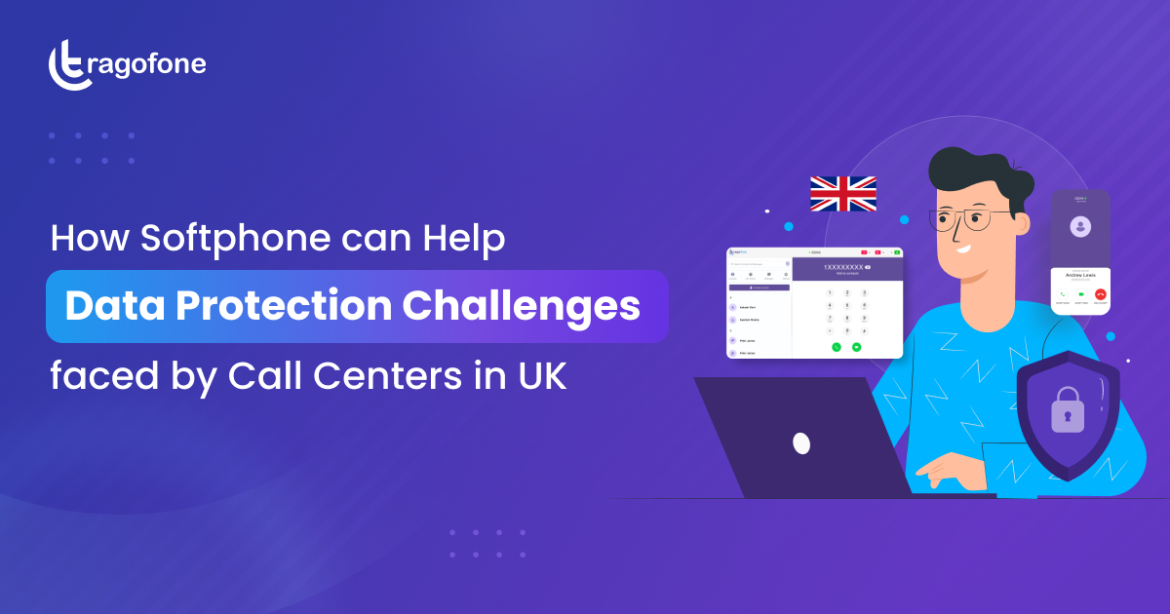 Call centers in the United Kingdom face several compliance challenges, including strict regulations related to data privacy and consumer protection. 
GDPR compliance is a key challenge for call centers in the UK. In 2020, the ICO fined British Airways £20 million for failing to protect the personal and financial details of more than 400,000 of its customers. This was the largest fine the ICO had ever issued at the time. (Source: ICO)
One solution to these challenges is the use of softphones. Softphones are software-based phone systems that allow agents to make and receive calls using their computer or mobile device, rather than a traditional phone.
Here are some ways in which softphones can help call centers overcome compliance challenges in the United Kingdom:
#1. Data protection
Softphones can help call centers ensure compliance with data protection regulations, such as the General Data Protection Regulation (GDPR). Softphone systems can be configured to encrypt calls and recordings, ensuring that sensitive customer data is protected.
#2. Call recording
Softphone systems can enable call recording, which is a requirement for many call centers in the UK. Softphones can record both inbound and outbound calls, ensuring that agents are compliant with regulations related to call recording and that the call center has a record of all interactions with customers.
#3. Call monitoring
Softphones allow managers to monitor calls in real-time, ensuring that agents are adhering to compliance requirements related to customer service and data privacy. Managers can use softphone systems to listen in on calls, provide feedback to agents, and identify areas for improvement.
#4. Mobile compatibility
Softphones can be used on mobile devices, which is becoming increasingly important for call centers in the UK. Mobile softphones allow agents to work remotely, ensuring compliance with regulations related to working from home. Additionally, mobile softphones can help call centers adhere to regulations related to providing accessible services to customers with disabilities.
#5. Integrated reporting
Softphone systems can provide integrated reporting, allowing call centers to monitor compliance-related metrics such as call volume, call duration, and call quality. This can help call centers identify areas where compliance is being met or where additional training may be required.
How are softphones the saviour for the UK call centers?
In conclusion, softphones can help call centers in the United Kingdom overcome compliance challenges related to data protection, call recording, call monitoring, mobile compatibility, and integrated reporting. By using softphone systems, call centers can ensure compliance with regulations while providing high-quality service to customers.
Must Read: 7 Benefits of Softphone for Call Centers
Call Center Security Checklist
Here is a checklist of security measures that call centers can implement to ensure the security of their operations and protect their customers' sensitive information:
#1. Implement Multi-Factor Authentication
Require all employees to use multi-factor authentication to access call center systems and data. This can help prevent unauthorized access to customer data.
#2. Conduct Background Checks
Conduct background checks on all employees to ensure that they do not have any criminal history or other red flags that could indicate a security risk.
#3. Use Encryption
Implement encryption for all sensitive data, including customer information, call recordings, and other confidential data. Encryption can help protect against data breaches and ensure that customer data is kept confidential.
#4. Secure Call Center Premises
Ensure that the call center premises are physically secure and that only authorized personnel have access to sensitive areas. This can include using security cameras, keycard access systems, and other security measures.
#5. Secure Network Access
Implement strict access controls for network resources, including firewalls, virtual private networks (VPNs), and intrusion detection and prevention systems.
#6. Implement Regular Security Training
Provide regular security training to all call center employees to ensure that they are aware of security risks and understand best practices for securing customer data.
#7. Monitor Call Center Activity
Implement monitoring tools to track call center activity and identify any suspicious behavior or security threats. This can include call recording and analysis tools, as well as network and system monitoring tools.
#8. Perform Regular Security Audits
Conduct regular security audits to identify any vulnerabilities or security gaps in call center systems and processes. This can help identify areas where additional security measures are needed and ensure that the call center remains secure over time.
By implementing these security measures, call centers can ensure that they are protecting their customers' sensitive information and maintaining a secure and trustworthy operation.
Data protection is a critical challenge for call centers in the UK. Call centers must take steps to address the challenges posed by data breaches, GDPR compliance, data retention, cybersecurity threats, and third-party risks. By implementing robust data protection policies and procedures, call centers can ensure that customer data is adequately protected and avoid fines and loss of business due to non-compliance with data protection regulations.