Best Softphone App with
WebRTC & Auto-provisioning
Empower your workforce to work remotely with Tragofone – a powerful, custom-built, white label VoIP softphone app with auto-provisioning. Get ready to launch the new WebRTC based phone system for Android, iOS, Mac, Windows, and Linux platforms.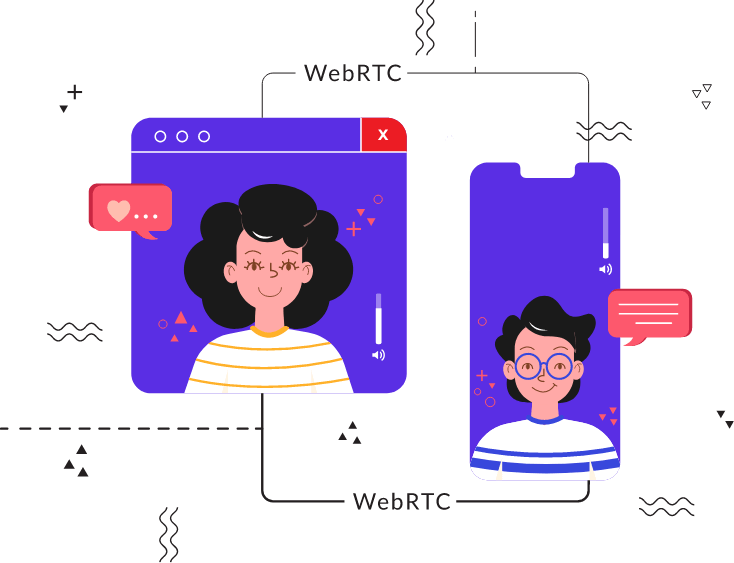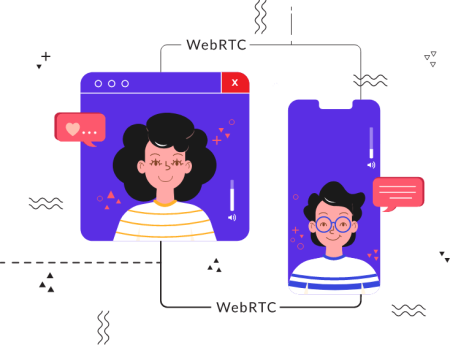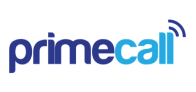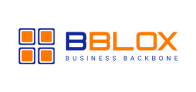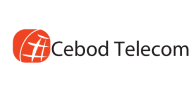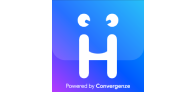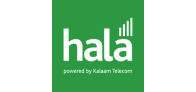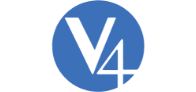 Bringing WebRTC Softphone App to Your Mobile and Desktop
With our VoIP softphone system, your workforce becomes more efficient and productive to deliver outstanding customer services.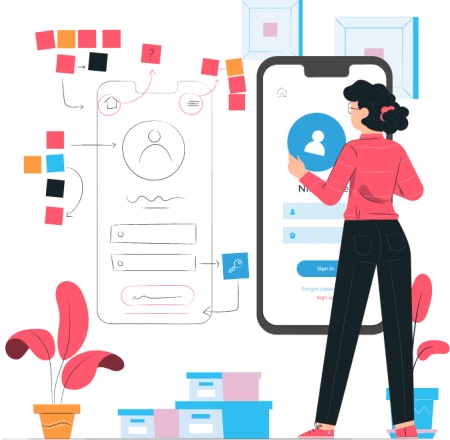 On Demand Customization
Add, edit and remove VoIP softphone app settings as per your business needs and go-live faster.
Audio / Video Communication
Access to unlimited one-to-one free calls whenever, wherever, and however your team needs.
Unconditional Support
With our technical, live or chat support, we help you configure, set-up and deploy WebRTC softphone app for Android, iOS, Windows, MacOS & Linux apps flawlessly.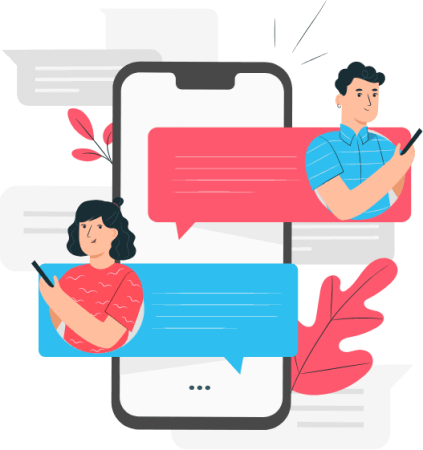 Seamless integration: elevate your communication with our softphone app
Level-up your unified communications with our VoIP softphone app
Make your teams go agile with Tragofone's rich communication features and ensure no business meetings are missed out.
WebRTC is one thing but here are some irresistible reasons why you need this VOIP mobile dialer app
Ease of integration
Tragofone enhances existing on-premise/hosted phone system capabilities without infrastructural alterations. Download the mobile dialer app, fill in the credentials, and start free calling.
Excellent technical support
Need assistance? No problem. The team behind TragoFone provides live chat, telephonic helpline, and email support to both administrators as well as users.
Encrypted communication
Besides two-step verification, Tragofone is equipped with TLS encryption protocol with SIP and SRTP support which ensures secure unified communication.
Cost savings
No more phone bills or workstation set-up costs for WFH staff as Tragofone enables you to route your free office calls to smartphones using the Internet.
Supports legacy SIP servers
TragoFone even works with legacy SIP servers that do not usually support WebRTC. No extra configuration or integrations required. Get started immediately.
Supports 3G, 4G networks and WiFi
Irrespective of the locations, users can make or receive calls through Tragofone as it is designed to work perfectly with 3G, 4G, and WiFi.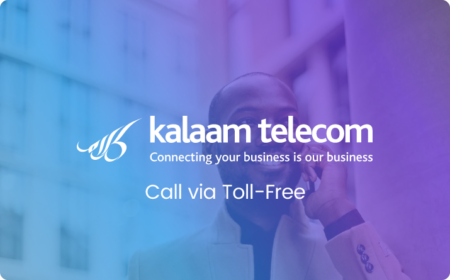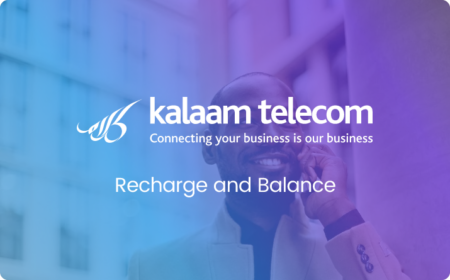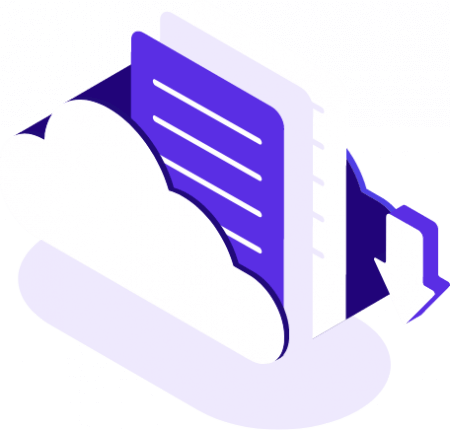 Embrace Next-Generation Business Communication
If you're looking for a VoIP softphone app that's powered with WebRTC to make free calling seamless, provides the benefits of plug-and-play auto-provisioning, and offers a white-labeled mobile dialer app that can be the face of your brand, then Tragofone answers all your needs.
Frequently Asked Questions
How does Tragofone work?
Tragofone is a fully-loaded VoIP SIP softphone that is available to enterprises wanting to experience WebRTC-powered mobile dialers. With Tragofone, the calling experience is seamless – with features like auto pop-ups on incoming calls, a customized `Get Started' screen, and a comprehensive home screen that displays the call history, contacts, and settings. Tragofone comes with varied communication features, including audio calls, video calls, conferences, and chats. Users can also share files and images. 
Tragofone uses the best security practices in the industry to ensure privacy to its users. One of the foremost among these is that it leverages WebRTC standards, which ensure that Tragofone will never transmit or receive any type of data through an unsecured channel. 
Tragofone also leverages WebRTC to remove barriers in communication and make the softphone quick and easy to install. WebRTC based softphones like Tragofone provide brilliant audio and video quality, consume 50% lower bandwidth, offer encrypted communication and 99% device support, as well as support legacy SIP servers, 3G, 4G networks, and Wifi. 
Tragofone provides white-label dialer softphone applications that can become the face of a brand, as they can integrate a company's name, logo, and other branding factors. Enterprises can either keep the app private or make it public. 
Using the power of auto provisioning, Tragofone's IT configurations can be deployed through a web interface, rather than manually, thus saving time, reducing errors, and enhancing user onboarding experiences. 
To use Tragofone, all you need to do is download it on your mobile device and you're good to go. It supports almost all types of mobile devices, providing the same seamless experience on any device.
Does Tragofone support push notifications?
When softphones first appeared in the market they had to maintain a steady network connection with a server in order to receive calls and data. This resulted in frequent device wakes and wasted energy. With push notifications, the Tragofone mobile dialer doesn't run in the background all the time. It is capable of receiving calls even when it is in kill mode. This saves battery, makes the application reliable, and ensures that users don't miss calls due to any operating system constraints.   
Tragofone supports push notifications as they have changed the game for softphones. Whenever a push notification is received, the app displays an alert, providing an option to accept or reject the call. 
The main purpose for push notifications is to wake up sleeping or closed SIP applications when a new call or message is received – thus reducing battery usage and boosting availability. 
When apps run in the background on a mobile phone, they consume processing power and battery energy. This can translate into a huge battery drain, as softphone apps need to listen to their network for new events, like incoming calls, all the time. Push notifications on Tragofone reduce this energy drain by shifting the continuous listening function from the mobile device to the server-side of the network. When a call or message comes in, the server sends a notification to the user's device – the user activates the app and accepts the call.
Does Tragofone support file transfer?
The Tragofone mobile dialer application does a lot more than just making calls. Powered with voice, video, file transfer, and instant messaging, Tragofone is a universal communication solution. Features like file transfer, team messaging, and calendar integration make the app versatile, giving it the potential to bridge communication gaps for enterprises. 
One of the advantages of having a cloud-backed VoIP mobile dialer like Tragofone is that because it's able to handle voice and video data streams, developers can enhance the softphone apps to handle other data as well. That includes the ability to access and share files. Tragofone offers file-sharing functions to help businesses conduct more work without having to switch between different services. 
File sharing with Tragofone is convenient and intuitive, as you can annotate documents without altering the original file. Shared files can be uploaded to tasks, calendar events, or directly through a chat message.
Does Tragofone support white labeling?
Tragofone is a white label softphone application that can be integrated under a company's brand, giving it the brand's look and feel. Your Tragofone becomes your company's brand ambassador. You can put your logo and brand name on the welcome screen, and customize colors, fonts, and even the user interface if you want. With Tragofone enterprises can reinforce the power of their brand to users. 
Building a softphone app from scratch requires time, effort, and resources, as a mobile communication app is one of the most complex solutions to create. With the Tragofone white label UCaaS softphone solution, businesses can have a completely customized mobile communications system solution up and running in as little as an hour. They can also provide their users with end-to-end encryption, clear audio and video capabilities, and cross-platform compatibility – all in quick time. 
Using a white label softphone like Tragofone businesses can pick and pay for the features that they need. Also, they no longer have to provide their customers with an app that's passably functional. Instead, they can build a real-time communication platform that is fully customized to their business needs.
Does Tragofone support customization?
With Tragofone you can customize and build your branded softphone with your preferred settings. 
Tragofone's customization includes:
 

All modules and features from the pro versions

 

ITSP/Operator/Enterprise Features

 

Unlimited usage with your VoIP server

 

100% white label with your own branding, settings, company  details, lins and website/API integration

 

Preconfigured server settings, so your users will only have to type their username and password to begin using the softphone.

 

Enable all codec.

 

An encryption setup.

 

Brand name, company name, logo, icon, texts.

 

Integration with third-party applications like CRM.

 

Integration with extra services such as SMS, callback, and phone to phone call.

    
What is the difference between a softphone and deskphone?
An IP desk phone is similar to a traditional analog (PSTN) handset. It sits on your desk and enables users to receive and make phone calls. The difference between softphone and desk phone is that instead of being connected to a regular telephone line, IP desk phones are connected to an IP (Internet Protocol) network, and place calls through VoIP (Voice over Internet Protocol). They typically come with power adapters and Ethernet connections. 
Softphone, or Voice-over-IP (VoIP) mobile dialers, on the other hand, are the next new technology in the communication world. A softphone is a software application that duplicates the functionality of a telephone but on a computer or any other device. Such apps are fast turning into standard equipment for small and mid-sized businesses. 
A softphone's functions include a lot more than just making calls. Because they're software, VoIP mobile dialer apps come packed with a variety of features – including making video and conference calls, sending and receiving files, voicemail management, and chat and SMS capabilities. You can start the app and use the softphone wherever you plug in your device. This made them very handy during the global lockdown when most people worked from home. 
Although a softphone is not a physical phone, its user interface mimics traditional phones. The software program can be installed on any communication device, where it works as a virtual phone. Also, because softphones are software-based, they can interact and integrate with many third-party applications and services such as CRM integration.
Does Tragofone support integrations?
Cloud-based Tragofone solutions enable easy CRM integrations to produce faster workflows, less human error, and enhanced customer service experiences. Besides, the VoIP mobile dialer also enables integration with shared LDAP (Lightweight Directory Access Protocol) directories, Microsoft Active Directory, and ODBC compatible interfaces. This feature is especially useful for call centers. 
Third-party integration is one of the biggest USPs of Tragofone. The application comes with a list of pre-built integrations that can be customized as per user requirements. Using these integrations, enterprises can build customized workflows to boost workforce efficiency. 
The Tragofone WebRTC-based softphone application can also seamlessly integrate with a host of hardware, including Class 5 Softswitch, IP-PBX servers, custom APIs, and auto-provisioning system managements via REST APIs.
Is VoIP the same as a softphone?
VoIP is a technology, while a softphone is a mobile dialer software application that is powered by VoIP. 
VoIP is an acronym for Voice over Internet Protocol that describes the method to place and receive phone calls over the internet. Most people consider VoIP the alternative to the local telephone company. VoIP isn't actually all that new. Telephony has relied on digital lines to carry phone calls since the late 90s. VoIP is a cost-effective way to handle an unlimited number of calls.  VoIP solutions work on any computer because it's built upon many years of open standards. 
On the other hand, a softphone is a software program or app that uses VoIP to make and receive calls over the Internet. It's designed to have a user interface that mimics traditional phones. 
The software program can be installed on any communication device, and it works as a virtual phone that allows you to call any telephone number without needing a physical telephone. All you need is an internet connection, a laptop, or a mobile device. 
With WebRTC-based VoIP softphones, enterprises can enable their workforce to communicate on the go, ensuring extensive mobility, greater interoperability, and powerful connectivity. As softphones work over the Internet, they can integrate voice operations with your employees' everyday workflow and processes.
Does this VoIP softphone support call forwarding?
Tragofone supports advanced call forwarding and routing support. This service allows Tragofone to route incoming business calls to any or all of your devices, to any department or any location—ringing them sequentially or simultaneously. Use custom answering rules to route calls based on criteria such as day of the week, time of day, or caller ID.
How much does it cost to develop a VoIP softphone app?
To develop a VoIP softphone system from scratch requires an in-house VoIP app development team, add to it a customer support team to deliver  customer-friendly experiences to the app users. All of this entails a lot of time and resources (finances and manpower). To make things worse, a competitor may launch a similar solution before you do or worse, the technology might be outdated by the time you are ready.
Investing in a white label VoIP softphone app can help your business save both time and money. Tragofone is one such mobile dialer solution which your company can brand as its own. You can customize the look and feel of Tragofone as per your business needs, as well as brand it with your brand name and logo. The features can be customized too, to fulfil your organizational requirements. Get a custom-built softphone without investing the time, effort, and development costs into developing one.