VoIP Apps are Reliable Partner for Emergency Services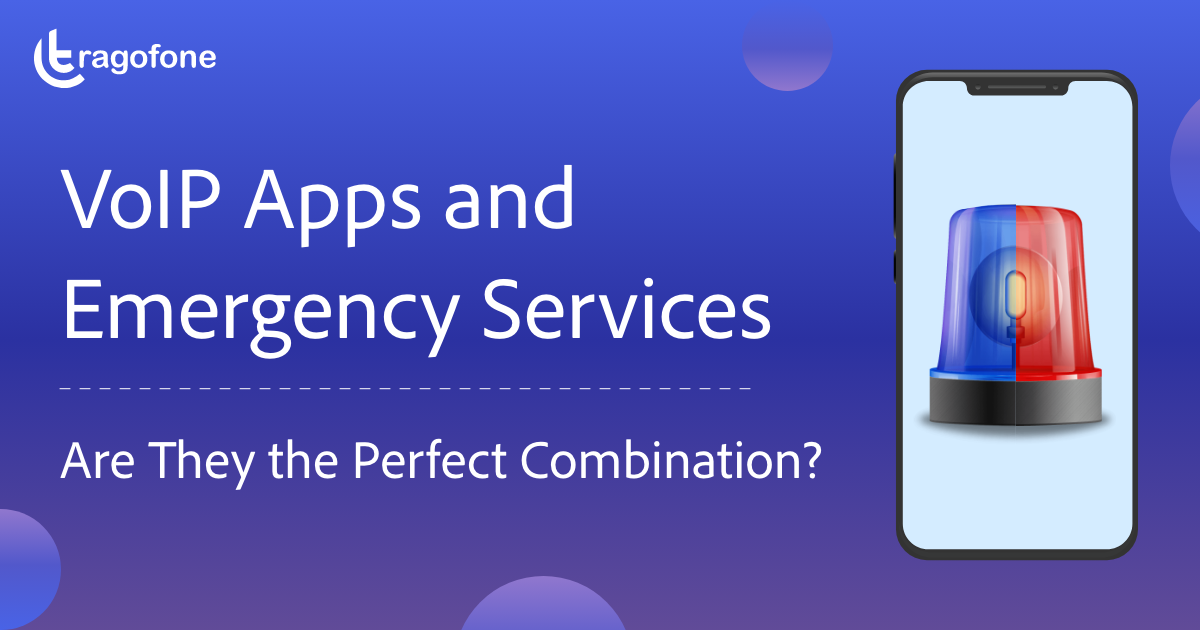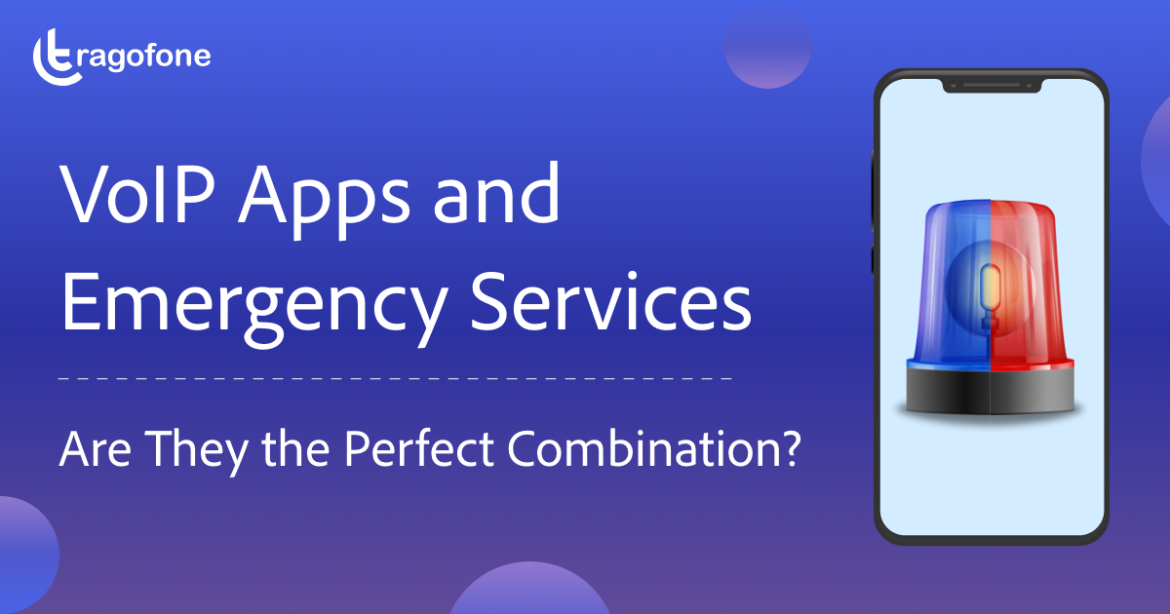 The biggest challenge emergency services face is tracking the location of an individual caught up in a situation  such as an accident. Every second counts. Modern VoIP App developers understand the importance of tracking people in distress and they have actively worked towards solutions to address this area. In the recent past smartphone compatible VoIP Apps or softphones have been particularly helpful in tracking location of individuals caught up in an emergency.
Is a VoIP Phone System truly a solution for emergency services
In the past VoIP apps have earned a fair share of slack for not being the most reliable choice for emergency services. One of the reasons that restricted adoption of VoIP phone systems in its early days was the limitation of VoIP networks to integrate with emergency services calling. Why? Let's delve deeper.
A feature that made VoIP apps popular was the ability to make calls from any device or location which implied that a user could seamlessly  switch between multiple devices and make calls using the same number while on the move. However, this feature proved to be a challenge for VoIP services to support emergency services calling. The recent technological advancements in VoIP have changed things for good. Let's understand the relevance of VoIP apps in emergency services from two perspectives:
Is it possible to make emergency calls on VoIP?
How can one make emergency calls using a VoIP app?
To answer these, we first need to delve into the process emergency services follow and the tools they use to track people. Let's walk through it.
How do emergency services track people?
The most pressing need for emergency services to timely and efficiently discharge services is to be able to find the caller asking for help  as quickly as possible. Unfortunately the old-school, traditional methods of locating callers is not as reliable. If someone makes a call using a landline phone, digging out information such as an address, name, and a call-back number is possible. But, since the advent of internet telephony very few Americans use landlines. The number of fixed landline subscriptions is declining year on year.
Only 37% of Americans use landlines, with a majority of them using mobile phones. The emergency services thus receive a significantly huge number of calls from mobile phones which provide location details only within 150 meter radius. Thus, locating a caller staying in a densely populated locality often becomes a huge challenge for the emergency services team. Locating a caller who is unable to provide identifying details often becomes a major hindrance in areas with 50 or more houses. In these cases, emergency service teams connect with the caller's wireless carrier to locate them which may not always be accurate.
Why?  A caller's location data comes from a cell tower which is dependent on the caller's cell-phone device signal strength. The location identified may not be totally accurate resulting which is quite common. This more than often results in precious human lives being lost. By using the new-age VoIP apps with location services feature for emergency services such mishaps can be easily avoided.
Technical roadblocks in using a VoIP phone system for emergency services
Location :Old-school landlines always had an address associated with each number which would seldom change as traditional landlines were not portable. In the event, a caller made a call to 911 using a landline and failed to provide the address, a telephone operator would be able to help the emergency service responders with an address corresponding to the number. Given the mobility of cell phones and VoIP phone systems this can often become a challenge.
Power supply: A traditional landline instrument is plugged into a power source and does not require emergency back-up. Since VoIP apps are essentially software installed on a device such as a laptop or a mobile. VoIP handsets are installed in offices which usually have a power backup  for phone systems to keep up and running in case of a power outage. However, individual VoIP app users do not have such resources. In case their mobile or laptop runs out of battery and there is no power supply, there is no way they can contact anyone.
Dependency on the internet : Internet connectivity and technology has come a long way since its initial days. However, many small towns still lack robust and stable internet connectivity. The very basis of VoIP calling is the internet. Forget emergency calls, your VoIP app is of no use if you do not have internet connectivity.  Areas where there is poor or no internet coverage using VoIP calling services for emergency calls is of no use.
VoIP Emergency Calling: The delivery of calls/data in VoIP calling is over the internet which means the endpoints are identified by IP addresses instead of  phone numbers. VoIP numbers do not have a location associated with them given the fact they are portable. With geolocation disabled, emergency operators are unable to track addresses of callers who are unable to provide their exact address and location.
The telecommunication landscape is changing rather fast. With VoIP phone systems fast replacing traditional landlines and authorities putting stringent requirements on VoIP services regarding connectivity to emergency services, many VoIP operators have now instituted E911 calling. Research and technology has afforded VoIP service providers to overcome most of the above mentioned challenges and emerge as a reliable way for emergency calling.
VoIP can help despite these challenges
When VoIP first came on the scene in the early 90's it was way ahead of its time. There was a dearth of reliable internet connectivity and the earlier generation of mobile handsets lacked GPS chipsets. To add to it earlier VoIP systems and apps also masked a user's location making it almost impossible to trace the user. However, with the rollout of the new generation of GPS chipset smartphones, LTE and 5G networks everything changed. This enabled VoIP service providers to introduce a lot of innovative features in the new-gen VoIP apps that its predecessors lacked.
With VoIP technology and smartphone capabilities joining hands the way emergency services operate, locate and respond to calls changed forever. The new generation VoIP apps can now provide a caller's location with the help of a smartphone's GPS chipset. Emergency service responders can now track the location of a VoIP caller using the exact Google coordinates. The location accuracy that VoIP apps provide with the help of a GPS chipset is the most reliable when compared to other techniques emergency services rely on. Location reporting being a configurable feature, you as a VoIP service provider can make it either mandatory or optional for your app.
Making an emergency call using VoIP apps
Most VoIP providers now offer emergency calling services on their app. The user can manually enter his/her location in the user settings panel. The default location is automatically populated in the app for a user on the basis of the address given in the company profile.. However, an individual can get additional locations added, on successful verification of the address emergency services calling can be activated. In a scenario where the caller is unable to provide his/her location an operator can pull  location information from the VoIP database and provide directions to the responders.
Manually setting  the location is highly relevant and useful in today's work culture where most organizations have employees working in different locations across the globe. Not just that, with employees traveling to different parts of the world manual location setting is a boon. Even if an employee forgets to update his/her temporary location the setting can be easily modified through an online dashboard by the administrator. With internet penetration in every nook and corner of the globe at a phenomenal speed, lack of reliable internet connectivity no more seems to be a challenge in the near future. VoIP service providers have seamlessly tackled the challenges around emergency calling services and have provided dependable solutions to tackle emergency calls.
Looking forward
With the internet still making in-roads in remote parts of the world emergency service providers can always rely on traditional GSM location technology where VoIP apps fail in the absence of reliable internet services. The benefits that VoIP apps bring to the table still cannot be denied. The location accuracy that VoIP apps provide can often help save precious time. We all know emergency callers are often in a life and death situation and every second delayed can cost a precious human life. With internet foraying into the remotest of locations, it is only a matter of time before VoIP apps become the standard for emergency services.