Enable your workforce to make VoIP conference calls over their mobile phones.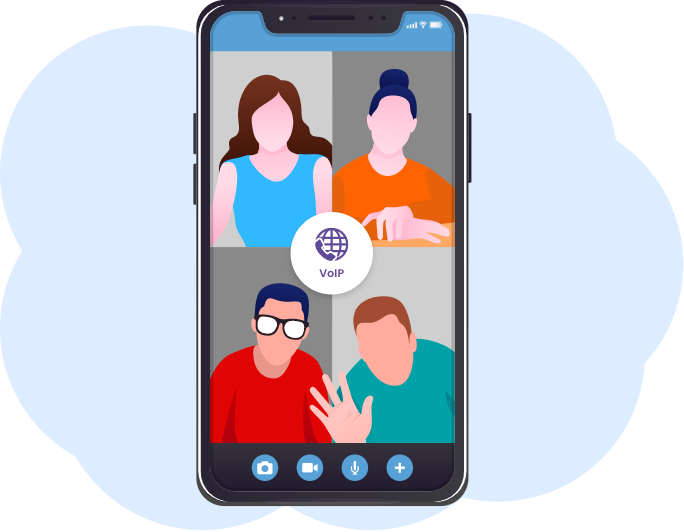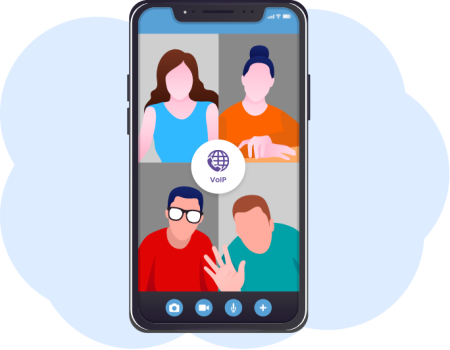 What is VoIP Conferencing?
VoIP conferencing is a VoIP conference phone system that allows multiple users to participate over the internet calls. After the pandemic, VoIP conferencing has become the one solution for businesses looking for on-the-go, scalable, and cost-effective solution to deliver better customer service.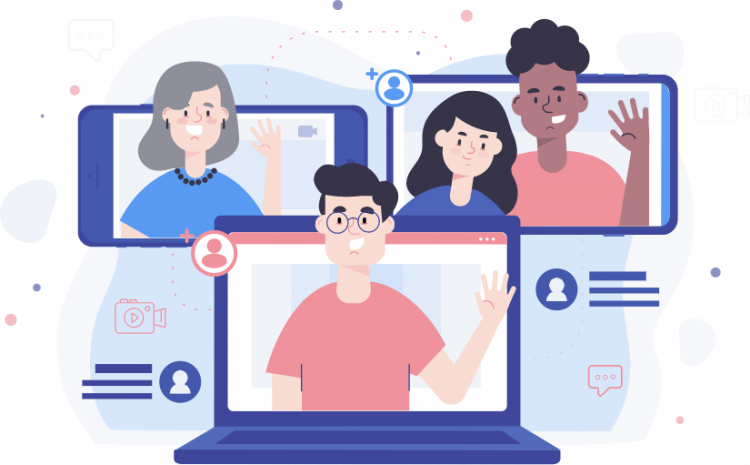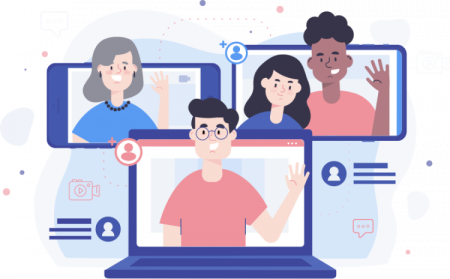 Our VoIP Conference Phone Enhances Unified Communication

Solve customer queries or connect with your team
for quick discussions via VoIP audio conferencing.

Need to deliver an enhanced customer experience? VoIP video conference calls makes it impactful.

When it's WebRTC, the quality and security of your VoIP conference phone is of the next level.
Never miss a conference call as Tragofone provides real-time push notifications on your phones.

Fully brandable VoIP conference phones are what businesses need to deliver a brand-like experience.

This VoIP conference phone comes with central provisioning for every business. Invest less time & effort in setting up.
Our VoIP conference phones enhance communication across all industries





IT INDUSTRIES -
ENTERPRISE LEVEL

Make high quality & secure business
meetings with the leading VoIP conference phone app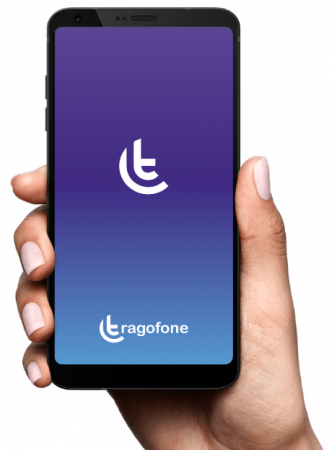 Our Free VoIP Conference Phone is Compatible with,






Frequently Asked Questions about VoIP Audio, Video Conferencing
01. What is an IP conference phone call?
VoIP conference phone call refers to communication executed through the internet with 3 or more individuals together. It facilitates online meetings for larger groups through audio or video. VoIP conference phone call utilizes VoIP technology to enable multiple participants to interact simultaneously and spontaneously. It offers a superior voice quality and may also have integrated analytics. It may also have features like screen sharing, document or media sharing, whiteboard, etc. to aid collaboration.
VoIP conferences can be executed through softphones or IP phones, smart devices, desk phones, etc. as per the offering of your VoIP service provider.
02. What are the types of IP conference phones?
IP conference phones can be categorized into the following.
Desktop VoIP phone:  It looks similar to traditional landline phones but offers superior audio quality and group calling features utilizing VoIP technology. These phones are connected to the system through an ethernet cable.
Wireless VoIP phone: These cordless phones connect to the VoIP system through Wi-Fi or internet. It is a portable option enhancing the mobility of your employees.
Receptionist VoIP Phone:  These phones offer multiple lines and come with routing options. It looks similar to a desktop phone but has multiple features such as a dashboard, Bluetooth, etc.
Conference VoIP phone: As the name suggests, these phones are designed for executing audio conferences. It improves conferencing experience through background noise cancellation and superior microphone coverage. It is apt for conducting hybrid conferences in medium to large-sized rooms.
Video VoIP Phone: These phones facilitate video communication through inbuilt cameras.  When a business requires a video conferencing solution, these phones are the perfect pick. These are usually wireless sets.
03. How do VoIP conference phones work?
VoIP conference phones use Voice Over Internet Protocol (VoIP) technology to transmit voice communication through the internet connection. Your voice is converted into a digital signal through VoIP phones, which is then compressed and sent over the internet. The conference call is initiated, executed, and transmitted by a VoIP service provider between all parties. The digital data is then uncompressed at the receiving end to create the sound you hear on the other IP phone.
Setting up VoIP conference phones is easy and straightforward. You just need to install the VoIP software of your service provider or open it on the web through any device. All you need to do is input your username and password and thus the phone configures itself after connecting to the server.
In case of desktop VoIP phones, they are connected to the VoIP phone system through ethernet cable. For all other IP phones, it can be connected through USB port or wi-fi connection. VoIP phone systems support remote and hybrid work models. Businesses having existing PBX hardware can upgrade their phone system to VoIP system without replacing that hardware. It can be done by integrating the legacy system through SIP trunking.