Why Do You Need A Phone System For Your Healthcare Business?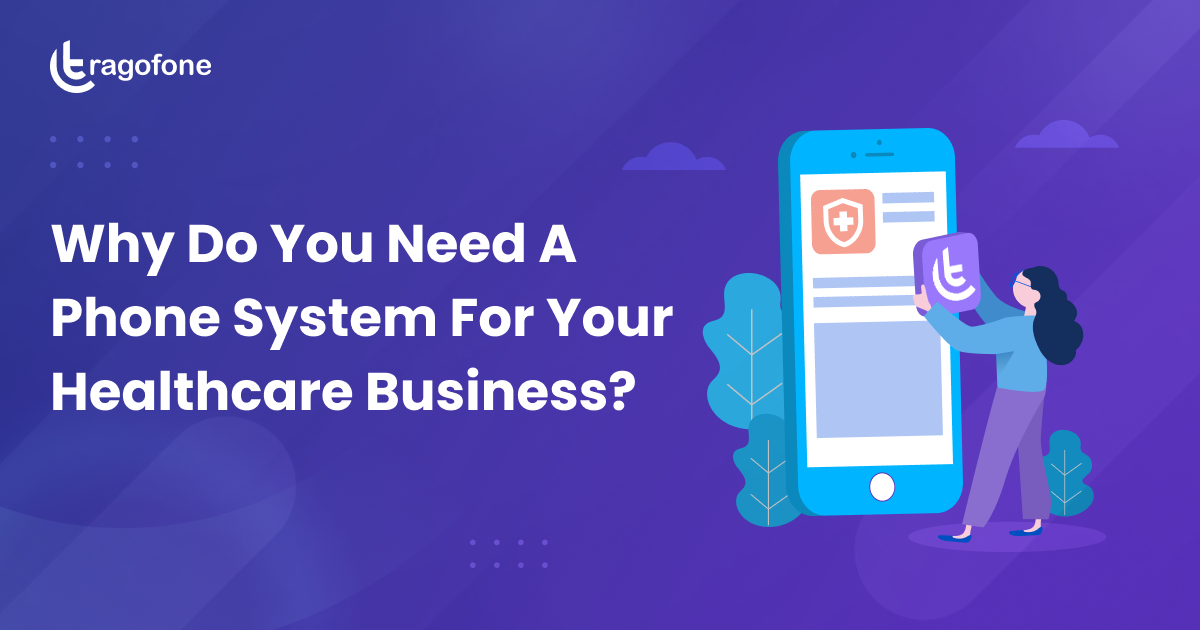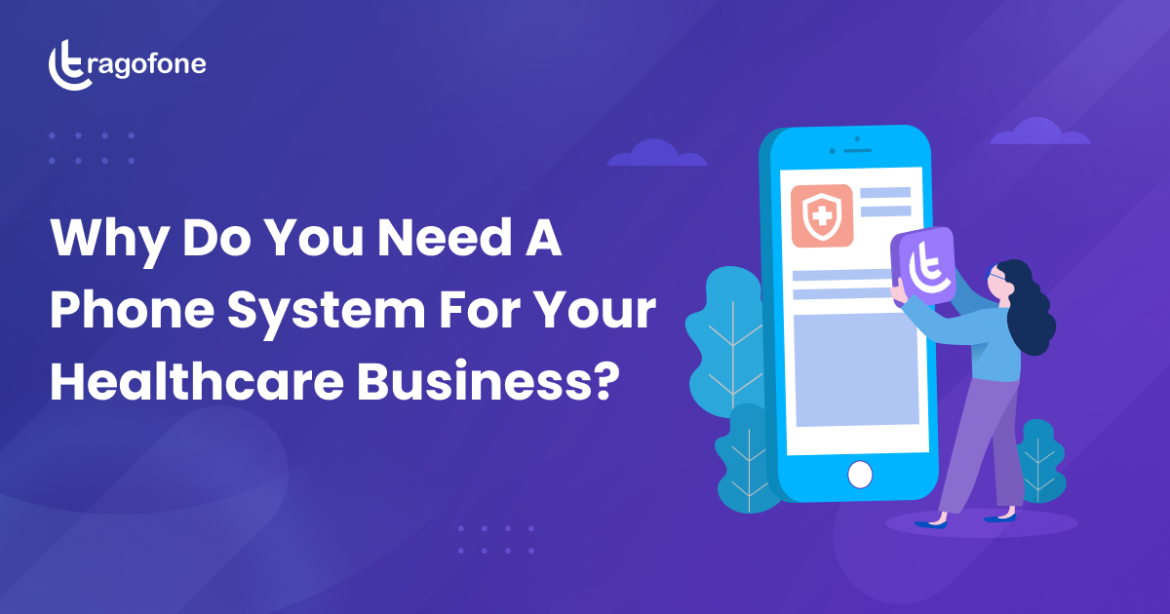 A whopping 88% of medical appointments are made over the phone. Besides scheduling appointments, healthcare phone systems also serve as a guide for patients who are confused in the event of an emergency. These phone systems serve as the bedrock for ensuring excellent customer service along with maintaining the confidentiality of the business. Therefore, a seamless and technically sound communication system is non-negotiable for healthcare companies. 
In order to enhance the quality of care provided, operational effectiveness, and employee satisfaction, health system businesses are modernizing their clinical communications and collaboration (CCC) solutions and mobile communications infrastructure. The healthcare phone system is an integral part of this process of modernizing CCC.
As hospital phone systems have evolved over time, they've become more functional with advanced features designed to improve employee and customer connectivity. This blog will explore the fundamentals of hospital phone systems, emphasizing their importance for the healthcare business.
Role of phone systems in the healthcare business
The hospital phone system aims at providing a quick and easy means of internal and external business communications. A growing number of healthcare businesses are investing heavily in reliable and user-friendly phone systems because of the efficiency these systems bring to business operations and customer service.
In today's digitally connected world an advanced feature-rich hospital telephone system plays a vital role in various day-to-day operations such as: 
#1. Providing assistance to patients
 Modern-age hospital communication systems such as VoIP phone systems come with IVR and provide patients with the necessary guidance on the following aspects:
Availability of doctors

Queries on prescribed medicines

Payment-related issues or queries

Inquiries related to the patient do's & don'ts

Paperwork, etc.
#2. Eliminating information silos:
A phone system also acts as a centralized knowledge base that helps in accessing patient data as and when required. Medical professionals can provide the right guidance only when up-to-date patient information comes in handy. It becomes easier when this data can be accessed online rather than through reading paper notes or diaries. Having a phone system in place makes it easier for doctors to refer patients to other doctors, request lab work or medicines, schedule follow-up appointments, etc.
#3. Enhance internal communication
The system makes it possible for doctors and nurses to communicate with each other in order to facilitate the smooth running of their businesses. It integrates all the activities in different areas of the hospital such as inventory, supplies required for specific patients, emergency patient care, etc.
#4. Streamlining commercial transactions
The majority of transactions involve contracts between clinics, hospitals, and other third-party vendors like medical equipment makers, drug suppliers, and insurance providers. A  phone system helps automate the financial records eliminating the need for manual intervention. It also helps in improving the accuracy of the financial documentation of businesses.
#5. Leveraging the power of data
In the current business landscape, every organization is looking out for ways to leverage data and analytics to optimize their business operations. A phone system's ability to capture large amounts of data about a customer allows it to provide actionable insights by refining and analyzing that data. The data analytics of phone systems allows businesses to leverage call center data for business growth.
How phone systems for healthcare drive business efficiency
As the healthcare industry continues to grow, so does the need for reliable phone systems that help businesses thrive. Here is how phone systems drive business efficiency:
#1. Serving customers during after-office hours: It can be challenging and time-consuming to serve customers round the clock. VoIP phone systems come with  self-service capabilities for handling calls at all hours of the day and night. It ensures 24*7 availability of help desk services to answer questions or solve problems.
#2. Providing quick resolution:  When it comes to medical situations patients expect a quick turnaround time and accurate information. Features such as smart call routing connect patients with the right person without long call-waiting time. 
#3. Streamlining appointment schedules: Organizing appointments through a phone system becomes easier for both patients and the administrative body driving greater efficiency. 
#4. Aiding collaboration: It provides collaboration tools such as instant messaging, document sharing, conferencing, etc. so that you can collaborate across departments and locations with ease.
#5. Empowering strategic decision: Phone systems for healthcare offers data-driven insights to ensure strategic decisions are made more quickly and efficiently. It helps in identifying and fixing operational flaws so that your patients can receive seamless medical service.
5 must-have healthcare phone system features
The features of a phone system widely vary with the choice of the service provider.  While there are hundreds of features you can choose from, you must ensure that your hospital phone system has the following features:
#1. Call recording
Call recording allows you to record conversations and listen back to them later. It is a powerful feature that can be used for enhancing customer service in the following ways. 
Identifying callers who are the most difficult to manage

Assessing agent skills and performance

Keeping track of sales pitches

Identify processes that need improvisation

Identify potential training opportunities
Benefits:
Serves as training material for new agents

Identifies techniques to speed up resolution and handle difficult customers

Assures service quality

Provides data for advanced data analytics
#2. Call routing
Call routing is a process that allows you to route a call to the most appropriate person for quicker resolution. There are a number of call routing strategies that you can choose from. Research well to choose a routing strategy that suits your business needs.

Benefits:
Ensures quicker resolution of customer concern

Reduces call abandonment rate

Contributes to enhanced customer experience
#3. Auto-provisioning
A healthcare business involves a huge staff, doctors, and even agents in call centers. Therefore, configuring the phone system manually can be a complex as well as time-consuming task. Instead of having to do it manually for each device, the automated provisioning feature enables a business to rapidly deploy its telecom services in a few clicks.

Benefits:
Saves time and effort

Streamlines onboarding of new staff

Reduces manual errors in provisioning devices

Ensures simple and quick connectivity with the office network
#4. Video calling
Video calls have become a great way to communicate with your patients virtually. It enables agents as well as doctors to provide immediate resolution to patient concerns. Moreover, video communication also improves internal business communication.

Benefits:
Enables quick customer service in real-time.

Supports virtual training programs for agents 

Aids collaboration between staff

Boosts business productivity
#5. Call analytics
Call analytics is a valuable resource that can be leveraged to evaluate your customer service quality. It gives you complete visibility of agent performance as well as common issues your customers are facing. This feature analyzes a huge volume of data collected through your phone system to prepare easily interpretable reports. These reports not only drive efficiency in decision-making but also empowers your marketing strategy.

Benefits:
Provides deeper insights into your patients' preferences, needs, and expectations 

Evaluatesagent performance through the right metric 

Identifies training needs
5 key points to keep in mind while choosing a healthcare phone system
Choosing the best healthcare phone system is a difficult process, so we're going to break it down for you.
#1. Device compatibility
First, you need to think about what kind of devices your employees are using. If they're using iOS, Linux, Windows, Mac, or Android OS, then you'll have to go with a phone system provider offering the required compatibility.
If your employees are more likely to use their own PCs or laptops, then you should probably choose a phone system that offers compatibility with desktop OS only. A web-based phone system software works well in this scenario.
But if your employees are using mobile devices along with their computers, you have to choose a phone system provider who offers compatibility with desktop as well as mobile phone OS. In order to support such a work model, the provider needs both software and a mobile app.
Selecting a service provider with desired device compatibility allows your employees to include their personal devices as part of their workday routine.
#2. Security
A healthcare provider should have a security plan in place before implementing any new technology. Data privacy and security are extremely important for protecting medical records, patient data, and other sensitive business information from hackers. 

Along with security compliances, you should look into the availability of the following features to ensure you have the best security possible:
Password protection:

You should also change your password often so that no one has access to it for long amounts of time.

End-to-end encryption:

Encryption scrambles data so that only the intended recipient can understand it. This helps protect against eavesdropping by hackers.
#3. Scalability and flexibility
A scalable phone system allows for growth in the number of users and locations where the system is used. You can have a single phone system account for all of your locations (single-tenant) or you can have separate phone system accounts for each location (multi-tenant). Check if your service provider can offer you the ease of scaling up or down as and when needed for your business.
A flexible phone system allows for customization at every step—from features to the number of users. It is imperative to partner up with a reliable service provider who can provide you with the resilience of adding, removing, and upgrading phone system features.
#4. Ease of use
When your phone system is easily configurable and has a user-friendly interface, it contributes to increased productivity, improved patient care, and better outcomes for patients.  Contrarily, a poorly designed phone system will lead to adoption issues among your staff.

#5. Technical support
Hospital authorities and employees may not have the technical know-how of the phone system. Any technical glitch can hamper business productivity if technical support is not in place. Therefore, it is essential to choose a phone system service provider that provides 24*7 prompt customer support.
You may check the online reviews or connect with the existing clients of the service provider for assessing the technical support they provide.
The Bottom Line
A phone system for healthcare helps organizations provide exceptional customer service with its advanced communication and collaboration features. If your healthcare facility is not able to provide a seamless experience for its patients, you may find that they become less likely to return in the future. This can hurt your bottom line and cause you to lose potential customers who are looking for more convenient options than what you currently offer them.
 If you are looking for a reliable phone system, Tragofone can help you out. Tragofone offers a reliable healthcare VoIP phone system with advanced features like WebRTC, Auto provisioning, VoIP conferencing, etc. It not only strengthens your internal communication system but also helps enhance your customer service.