Streamline Your Calls: Find the Best VoIP App for iPhone and Make VoIP Calls Effortlessly!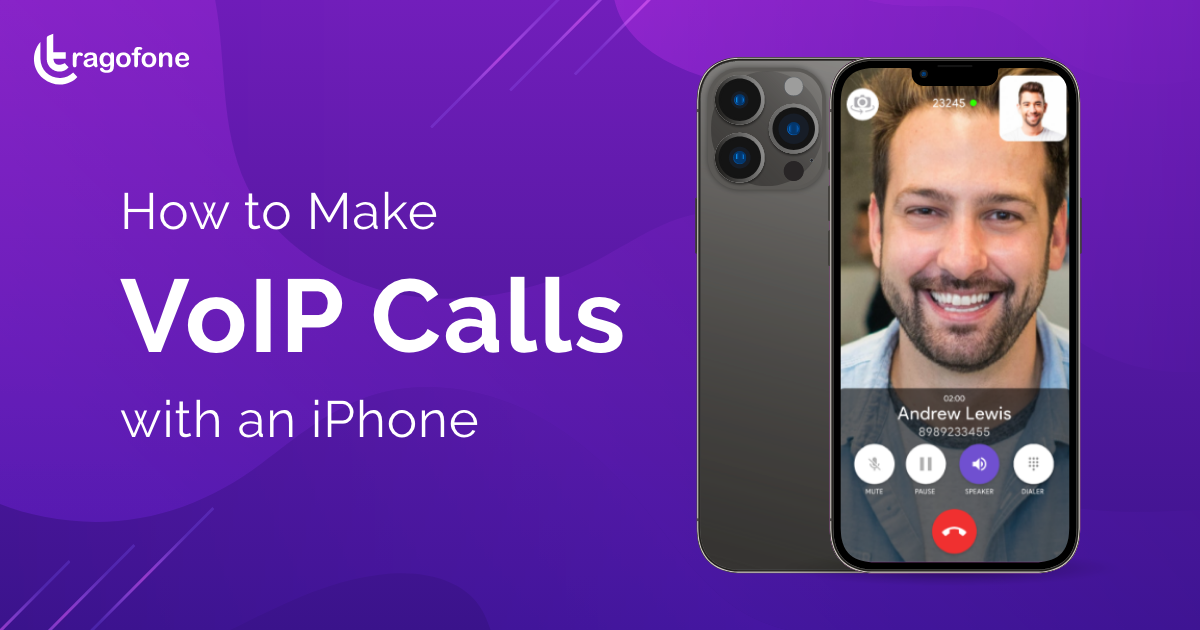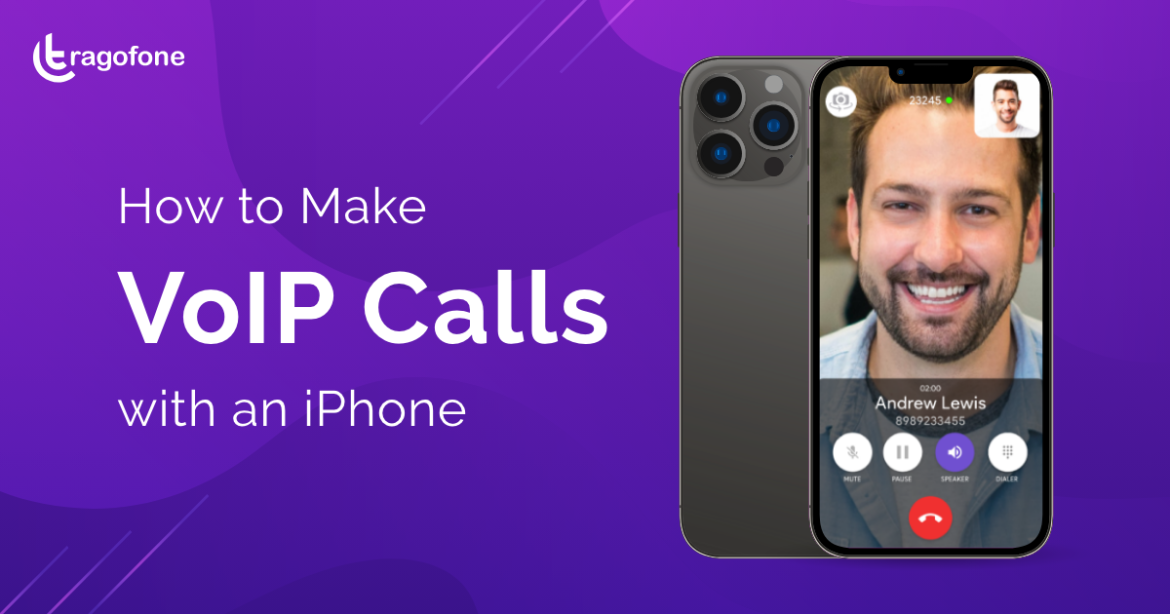 iPhone VoIP App: The year 2020 recorded a whopping 5.22 billion smartphone users worldwide of which there are reportedly 900 million active iPhone users. There is no denying the fact that the iPhone is one of the most coveted smartphones in the market ever since its launch.
Is the iPhone a lucrative option to use for business VoIP?
With such a large user base, VoIP iPhone can be a lucrative option for a business to set up its VoIP communication system. Why you may ask. The iPhone is versatile, easily available, secure, and one of the most user-friendly phones on the market. Most VoIP service providers have an iOS VoIP calling app,  and steps to use VoIP are also mentioned in detail on the Apple support website. By toggling a virtual switch, iPhone users can use WIFI as the default calling option, making VoIP calling super convenient.
An iPhone user having other  Apple devices (iPad or Apple Watch) can sync all devices with the iPhone to enable WIFI calling from all devices and switch between them seamlessly during a call. For example, you may realize that the laptop battery is low in the middle of a call, but since your phone and MacBook are synced you can seamlessly switch to your iPhone in the middle of a call. Think about convenience!
Apple has already created an ecosystem and infrastructure required to make iPhone VoIP calls. As a business, harness the power of a device such as an iPhone which many of your employees are already carrying in their pockets, and transform your business communications without incurring hefty infrastructure costs. In this article:
What is iPhone VoIP
How to use a VoIP app for iPhone
Choosing the right VoIP app for iPhone and your business
Advantages of VoIP app for iPhone
What is iPhone VoIP App?

Any sort of VoIP service or a provider that provides a VoIP phone app for iPhone to enable a user to make calls or send messages from an iOS device through WIFI is referred to as an iPhone VoIP. It is fairly easy to set up iPhone VoIP calling on an iOS smartphone. VoIP telephony is also known as an internet phone system that delivers calls and messages via packet-switched protocols and WiFi, instead of copper wire cables or cellular networks.
A VoIP app such as Tragofone enables a user to do much more beyond calling. By using a VoIP app for iPhone a business can enrich the phone functionality by adding a rich-feature set. As iterated earlier, Apple enables users to sync or interconnect various Apple devices such as iPad, Apple Watch, iPod Touch, or other Apple devices. Once a user has configured a VoIP app on the iPhone it is as good as adding a business phone line to a smartphone, which can be accessed from any WIFI-enabled Apple device.
Using different communication apps like WhatsApp, Telegram, Skype, Zoom and so on might be a good idea for personal use or office calls once in a while. But, for an enterprise using a VoIP business phone app is a more feasible option as it's reliable and gives a user control over call settings. The VoIP service providers also give many value adds such as detailed analysis, call tracking, and advanced functioning, making it a perfect fit for business use.
How to use a VoIP app for iPhone?
The first step toward using the best VoIP app for your iPhone is identifying a VoIP service provider. Tragofone for example is a popular VoIP app or softphone for business. A WebRTC based VoIP app, Tragofone is compatible with both iOS and Android mobile phones.  The app enables an enterprise to white label the softphone app, do customizations like manage notifications, set business hours, lets teams communicate and collaborate, make calls, chat, send and receive messages and a lot more.
Choosing the right VoIP app for iPhone and for your business
Having the right VoIP service provider can make or break your business communication system. With so many VoIP service providers out there it is human to feel overwhelmed and confused when choosing one. When choosing a VoIP service for your business keep the following pointers in mind:
#1. Cost-effectiveness
One of the reasons why the internet phone has gained popularity is its cost-effectiveness. The technology has been built on tenets of BYOD(bring your own device) and the internet as the medium of delivery. This eliminates the need to make hefty expenses on infrastructure and also keeps monthly call bills in control. The primary motive for any business to switch to a VoIP service is to save the exorbitant spending on phone calls and expensive data plans.
A paid VoIP service or internet phone service gives businesses access to an enterprise-grade, feature-rich, and unified communication system. Most of these services are subscription-based, when selecting a VoIP service provider, make sure to get a plan that takes into account your future business needs, has no hidden charges, gives you a good ROI, and actually saves you money.
#2. Features and functions offered
Every business is unique and each of them has its unique communication needs. Switching to a new technology requires time, effort, and money. The desired outcome of such transitions is better efficiency and productivity. The features and functionalities a VoIP provider is offering, integration with existing systems, and whether the features offered meet an enterprise's communication needs or not should be carefully evaluated. However, when switching to a VoIP app a business must look for the following basic features:
Caller ID
Call management, call routing, call rejection
Call forwarding, analytics, call presence, call pulling, call transfer
Auto-attendant
IVR
Conference bridge
DND
Find me/Follow me
Instant messaging
Number porting
Voicemail to text/email
#3. Contact Management
Today's VoIP apps offer a myriad of solutions for managing and calling contacts. Some apps enable users to add new contacts including details like name, title, address, organization, etc. These apps also enable users to tag contacts, add notes, add business cards and make calls. A few advanced apps are also designed with smart contact organization capabilities which enable users to organize contacts by frequency of caller, last called, alphabetically, or by favorites.
Other advanced contact management features include filter options that facilitate easy contact search, syncing Facebook and Gmail contacts, and more. These set of contact management features play an important role in improving the efficiency of outbound contact/call centers. The icing on the cake, most VoIP app dialers have been designed for iPhones and Android devices with a fairly easy-to-use interface.
#4. In-built features
A third-party VoIP app for iPhone gives a user access to more features that are natively built into the iPhone. Some examples could be a user-friendly CRM (customer relationship management) system in the form of a contact list, auto-replies, and self-service menus (for common queries) empowering agents to provide best-in-class customer service with minimal effort.
#5. Do your own research
It is a smart idea to get in touch with the existing users of the VoIP iPhone app you are planning to switch to for your business communication. Reading online reviews, and YouTube review videos by tech experts and critics gives you a deep understanding of the product. Also, what works for one business may not necessarily work for you. Doing exhaustive research on the options available, and going through reviews of each service provider can help you choose a VoIP app that works best for you.
Advantages of VoIP app for iPhone
As a business, you may be getting bogged down with hefty phone bills, or dealing with a not so robust and flexible communications system. It's time you consider switching to an iPhone VoIP setup. The advantages of an internet phone system far outweigh a few minor drawbacks. One of the biggest advantages of using a VoIP iPhone app is the fact that it enables a user to make international calls without paying roaming charges or other extra charges. There are many other benefits. Let's discuss them one by one.
#1. Easy to install and set up
Traditional private branch exchange-based phone  systems require labor, time, and money to meticulously install the hardware to get the system up and running. Not to mention the training and tech support to keep it going. On the other hand, a VoIP iPhone app such as Tragofone simply needs to download and install on your iPhone you are already familiar with and then follow simple instructions to configure the system. Little tinkering around with your VoIP iPhone app and you are good to go. No wiring, investing in new handsets, and costly labor involved.
#2. Work-life balance
The events that unfolded over the last two years forced a majority of the working population to work from home. Imagine if one had to use the personal number for work, especially those in customer support roles would have created havoc in their personal lives. The boundaries between work and personal calls would totally blur. Installing a  VoIP app helps set boundaries between personal and professional calls.  It is possible to receive work calls on a personal device without sharing the personal number with clients and colleagues. Individuals get the  flexibility of choosing whether or not to respond to any work-related calls after work hours or log out from the app. Think about work-life balance, VoIP helps you achieve that.
#3. Cost-effective
The initial set-up costs and maintenance fees are nearly zero with a VoIP app for iPhone. It is a subscription-based service and providers bill monthly  based on the number of app users. VoIP app upgrades are usually free and happen automatically. An iPhone VoIP system is not only user-friendly but also helps organizations keep business communication costs in control.
#4. Scalable
VoIP being a subscription-based and hardware-free communication system is very easy to scale. As your team size grows, you can easily scale up your communication system by adding as many lines as you need. Business scalability was never so easy before.
#5. Portable
Today we live in a digitally connected world. We carry all our important tasks like emails, banking, shopping, salon appointments, and more in the palm of our hands. We are a generation looking for mobility, flexibility, and instant gratification. Traditional landlines did seem like a thing in the past, but it has lost that appeal in the current business landscape. With remote work on the rise the need to have access to business communications on the go is no more a choice but a necessity. VoIP apps offer all the features of a traditional desk phone, plus some more in the palm of your hand.
VoIP combined with the cutting-edge technology of the iPhone is the best communication system any business can have. Tragofone is one such VoIP app that can be installed on your iPhone. Now take calls from any Apple device of your choice while on the go. Experience freedom with the VoIP iPhone app.