Best VoIP App for Android and iPhone for Unified Communication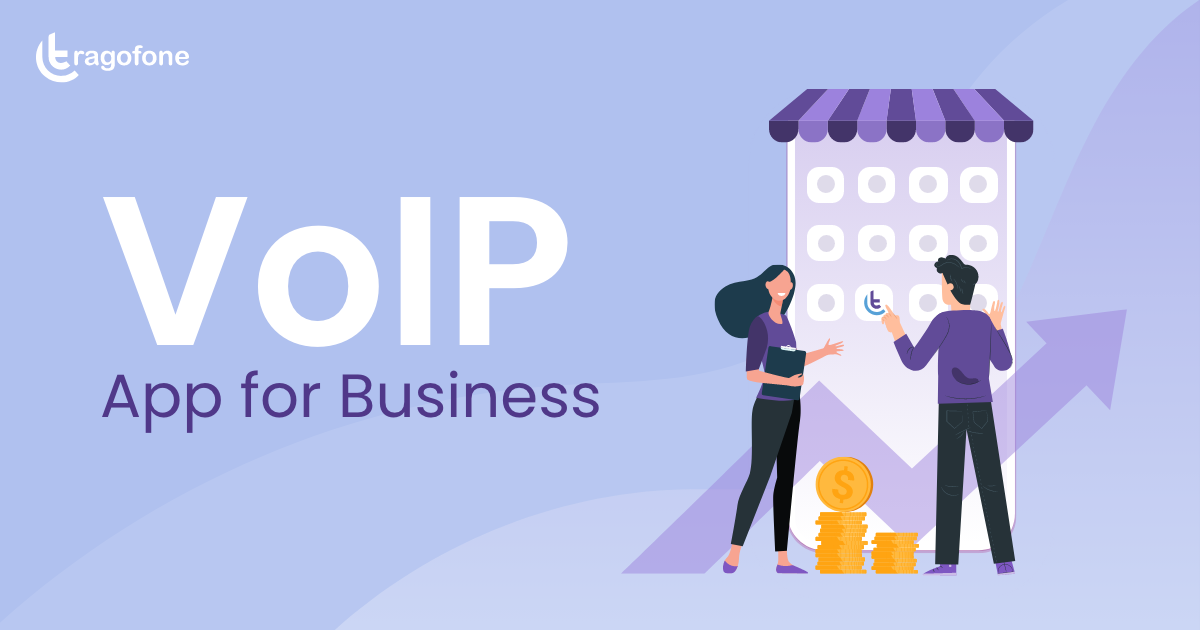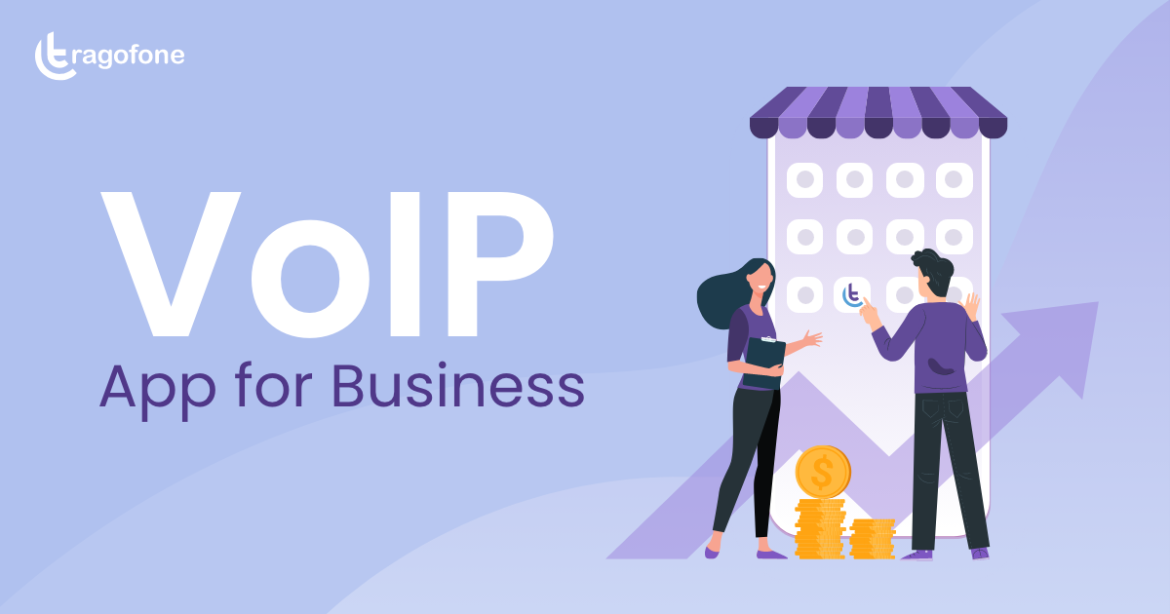 The events that unfolded over the last two years, afforded employees the flexibility to work remotely. A Gartner survey revealed that 43% of respondents believe this newfound bending of 9-to-5 work-from-office rules enabled them to be more productive. Many companies chose to permanently change their remote work rules even as the pandemic ebbed and we moved towards normalcy.
The changing work landscape that has emerged as an outcome of changing norms demands a communication system that supports flexibility, and VoIP apps or softphones seem to be the perfect solution.
With employees working from different locations, businesses need a communication system that's seamless and agile. The ease with which VoIP apps can be installed on any device (smartphone or desktop) and the suite of features it brings to the table has made it a popular choice among business owners. The mobile VoIP market is estimated to be valued at $145 billion by 2024.
In this blog we will look at how VoIP apps have changed the dynamics of global workplace communication:
What is a VoIP app?
Functions of VoIP app
Why use a VoIP app?
VoIP apps for Android and iPhone
Tragofone for business
What is a VoIP app?
VoIP apps or softphones are based on the concept of unified communications (UC), giving employees access to a fully integrated communications platform. It is software that can be installed on a computer or a smartphone.  The application comes with all VoIP features and uses mobile data, or Wi-Fi to transmit voice calls. The app allows users to place and receive business VoIP calls using a device of choice (smartphone or computer). The user is not bound to their office desk to receive or make business calls. A VoIP app enables employees to access advanced features such as audio and video communication, instant messaging, group messaging, and more. The advancements in VoIP technology have led to the availability of various types of VoIP apps both for business and personal use.
Free and paid VoIP apps: There are many free VoIP apps with basic features like voice and video call, and then there are paid apps with a host of features.
Web-based VoIP apps: Web-based VoIP apps can be embedded easily in the browser.
OS-based VoIP apps: On the other hand, OS-based VoIP apps are those that users need to download or install on their PC.
PC VoIP apps: PC VoIP apps can be downloaded and installed on the PC.
 Mobile VoIP apps: Whereas, to use mobile VoIP apps, users need to log in from their mobile phone to a particular page and follow all the instructions.
Service-based VoIP apps: In the case of VoIP service-based apps, users can use the username or phone number that they received at the time of registration for the service to access the app.
SIP-based VoIP apps: On the other hand, SIP-based apps are service-independent apps that users can use with any device as they make use of the SIP address.
Functions of a VoIP app
Voice calls: A VoIP app enables users to receive and make calls from a mobile/smartphone device by accessing a business phone number. What's more,  most of the VoIP apps are compatible with both iOS and Android devices.
Video calls: Two or more users having the app installed on their phone can also connect on video calls with each other. They can also chat, share their screen, and share files during a video call.
Call switch: The app allows a user to switch devices in real-time in the middle of a call without any interruption.  The switch is so seamless that the person on the other side does not even realize that there has been a switch in the device.
Call management: The app enables users to manage call settings such as call forwarding, hold, call recording, concurrent ring, and many other settings just like their office desk VoIP phones.
Instant messaging: VoIP apps enable employees to create a chat group and send an instant message both on the group as well as individually.
Presence: The app also enables users to display their availability and preferred way to connect using the presence notification feature.
Why use the VoIP app for business communications?
With the digitization of communication channels, easy access to smartphones, and computers with cutting-edge technology people use multiple channels of communication. Add to it a rise in remote work, many job roles requiring extensive travel, and the overall change in work culture. The need for mobility in the new world has led businesses to expand their unified communications to mobile VoIP calling apps. What's more, it enables employees to use their own devices by simply installing an app that gives them access to a business phone number and a host of other benefits.
#1. Easy to implement and use
Setting up the infrastructure, training employees on the new system, and an in-house support team for maintaining communication systems requires considerable effort. The ease of implementing and using a VoIP app is one of the key drivers behind its immense popularity as a preferred business communication system. As iterated earlier, a VoIP app is a software that can be installed on a device of choice (smartphone/desktop/laptop) by the user following self-explanatory steps. The user then needs to login on to the app after installation using their SIP credentials, with most apps saving the username and password post which the app opens automatically without any further configuration. There have WebRTC backed VoIP apps like Tragofone as well, which runs on a web browser.  All VoIP apps need a stable internet connection to work, which is easily available in most places today.
#2. Access to enterprise-grade communication on your smartphone
VoIP apps have all the functionality that a VoIP service provider would extend in its other delivery models as well. They include enterprise-grade features such as multi-level auto attendants, voice calls, video calls, push notifications, voice to email, HD call quality, conference calls, hold music, call forwarding, call recording, and more. It also has dashboards enabling team managers and business owners to supervise and manage their teams. As all calls (incoming and outgoing) made from the app are routed through the company's PBX, employees need not share their personal number with a client/customer/colleague.
#3. Freedom of flexibility and mobility
The VoIP app has been designed specifically for mobile phones, which means you carry your office phone in your palms wherever you go.  Recent surveys suggest 91.62% of the global population owns smartphones, which explains why adapting to VoIP apps makes sense for businesses today. The shift towards a remote work culture over the last two years meant people needed to access their office phone line from their personal devices. Even if not everyone had access to an advanced laptop, it is safe to assume that almost the entire working population did own a smartphone which they could convert into a business softphone by installing a VoIP app making it a perfect tool to bring your remote teams closer. The app gives your employees to work from anywhere, anytime, on the move.
#4. Cost-effective
Businesses, especially SMB's (small and mid-sized businesses) have tight budgets and limited resources. They always look for options that give them the best ROI (return on investment) and a VoIP-based phone system/VoIP app is the solution to reduce business communication costs and at the same time give them access to the best in communication technology.
Best VoIP Apps for Android Phones and iPhones
The two most popular operating systems (OS) for smartphones are Android and iOS. Keeping this in mind most VoIP apps are designed to be compatible with both the OS. However, most free VoIP apps are designed for personal use the most popular being WhatsApp. There are very few apps designed for business use. Let's look at some of the most popular VoIP apps for personal and business use.
#1. Tragofone: A top VoIP app for business use
With very few players in the VoIP app market for business use, Tragofone is one of the best SIP softphone apps for both Android and iOS users. If you are a business with team members working remotely, then this is the VoIP app for you, and what's more, it is a white-label VoIP app, which means the app can be customized to suit your needs and the UI can be changed using your company logo. The key features are:
Customization as per business needs
Android and iOS friendly: Built to work on both Android and iOS
WebRTC backed: Built using WebRTC technology, which means one can use Tragofone by directly using a web-browser
Supports both audio and video calls: Users can do both group and user to user voice and video calls
Push notifications: You get a notification of an incoming call even when the app is not running in the background, which means no battery drain
Robust tech support: Live-chat support
Hassle-free installation and so many features make Tragofone the top-choice when it comes to VoIP apps for business use.
#2. WhatsApp
Released in 2009 as a free app intended for personal use, WhatsApp has become one of the most popular apps for texting and video calling with friends and family. The app is both Android and iOS compatible but lacks business features such as conference calls and access to the telephone system (PSTN). Its key features include:
User-to-user calls, group calls (audio and video)
Private texting, group texting
End-to-end messaging encryption
Location
Emoji, and GIF support
File sharing (video and audio clip, word doc, pdf)
#3. Skype
Skype has been around since 2003 with a focus on free and inexpensive phone calls. Over the years Skype gained popularity as a personal video chatting platform rather than a business phone platform. It is a great alternative to a cloud phone service. However, over the years with players like Zoom, Google Meet, and many more which cater to business calling needs as well, Skype has somewhat lost its popularity. The key features are:
High-quality audio and video calls
Budget-friendly international calling
Compatible with Office 365
Stay on top of your communication game with VoIP apps!
In the current context, it makes sense for a business to use a VoIP-based phone system based over legacy phone systems. Besides being a  cheaper and more reliable option, VoIP technology brings a lot more to the table than one can imagine.  It gives employees flexibility, boosts productivity, and helps a business deliver stellar customer service. Thanks to VoIP, teams could collaborate, complete their tasks on time, and business continued uninterrupted even in the face of a global pandemic.
Investing in a VoIP app is no more a choice but a necessity for enterprises in the current business landscape. As a business owner, it is time you start evaluating different VoIP providers now if you haven't already!