What is a Cloud Communication Platform?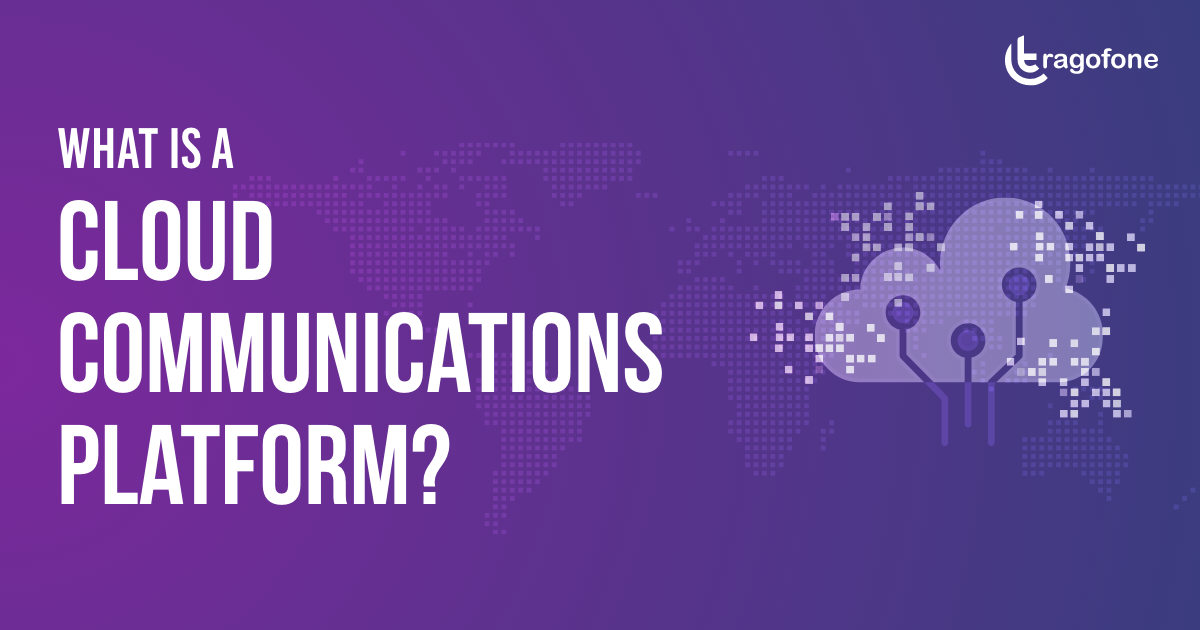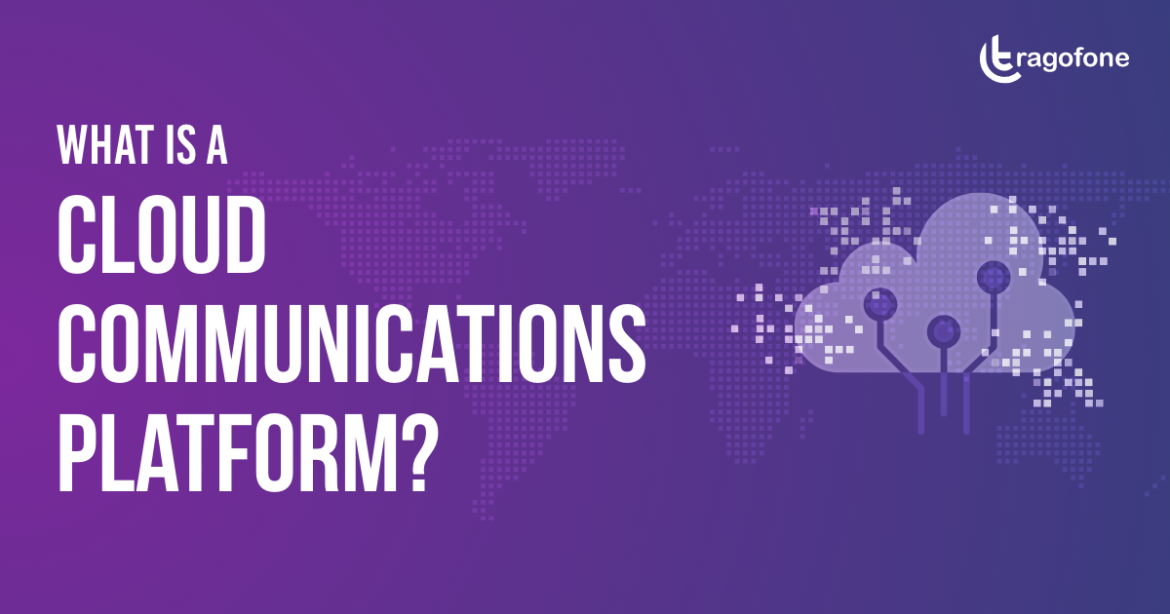 Cloud technology has transformed the way people communicate and collaborate in a business environment. Connecting to a person sitting in the same office or another continent is so easy and convenient that we hardly realize the complex technology that works behind the scenes to make this possible. But scratch the surface and you realize that a vast infrastructure, layers of technology, logistics, and meticulous planning is what it takes to make communication between two or more people so seamless.
To optimize and make the most of IT investments, more and more businesses are now switching to cloud communication platforms. With 85% of enterprises already using cloud technology, the cloud computing market is predicted to be valued at $800 billion by 2025. Cloud communications platforms enable a business to access the benefits of highly scalable and cost-effective communication solutions. In this blog we will discuss:
What is cloud communication?
What is a cloud communication platform?
Importance of cloud communications platform for a business
Features
UCaaS: Meaning and solutions
What is Cloud Communication?
With the introduction of VoIP (voice over Internet Protocol) cloud communication evolved from data to voice known as cloud telephony, which refers specifically to voice communications. The term cloud communications refer to internet-based communication. It is a blend of various communication modalities such as voice, email, chat, and video, all in one place. A third party takes care of the storage, applications, and switching through the cloud. Out of many services, cloud communications is one of the many services offered by cloud service providers.
Cloud service providers host communication services through servers owned and maintained by them. Business enterprises access these services through the cloud and pay for the services they use. All the maintenance and deployment associated with PBX (private branch exchange) is the responsibility of the service provider.
Cloud communication is a broad term that includes everything from communication resources, servers, and storage to enterprise applications such as data security, email, backup and data recovery, and voice, all delivered over the internet. The cloud is a flexible, scalable, secure, and readily available hosting environment. The following business trends have been the key drivers behind the rising demand for cloud communications:
Decentralized and geographically diverse company operations in branch and home offices.
Smartphones and tablets are now designed such that people can access emails, chat, do video calls, and a lot more. As a result, there has been a  surge in the number of communication and data devices accessing the enterprise networks.
Complexities of hosting and managing IT infrastructure in-house.
The complexities and costs involved in maintaining IT communications infrastructure have led enterprises to outsource their requirement for IT and communications. The products available under cloud communications services for business include private branch exchange (PBX),  SIP Trunking, call center, fax services, interactive voice response (IVR), text messaging, voice broadcast, call-tracking software, and contact center telephony.
How Cloud Communication platforms work?
A cloud communication platform is essentially a tool that enables a business enterprise to improve its workflow and share information in real-time using cloud services. The platform enables employees in the same office as well as remote teams to collaborate and communicate using communication channels such as team messaging, video conferencing, and audio calls. Members of a group or team can send text messages, share files, and collaborate on projects during the call. These communication platforms integrate other business apps like CRM, scheduler, and more on a single platform to optimize efficiency and productivity.
How Cloud Communication Platforms can improve your business communication?
The benefits that cloud communication platforms bring to the table impact the overall performance and productivity of your employees. Hence, investing in a cloud-based solution for business communication makes sense. From a business perspective, perhaps cost-effectiveness is one of the most lucrative factors to move to cloud-based services, however from an employee's perspective many other factors make it a 'necessity. Let's find out what are these:
Many job profiles such as sales and marketing roles, senior executives, and field staff require extensive travel. Cloud-based communications ensure these employees are able to access the office phone system with all the functionalities from anywhere. The ability to make calls, listen to voicemail, fax messages, from anywhere ensures they are always connected with their team and customers.
The pandemic may have forced many organizations to make a switch to remote work, but they soon realized its benefits too. Cloud communication platforms give employees the flexibility to work remotely from a computer or mobile device, organizations too can recruit the best of workforce from any part of the world.
Scalability and Portability
Cloud communication systems can easily adapt to the changing needs of an enterprise. Phone lines can be easily added as the team grows, and even if an employee changes his/her location or a business shifts offices, the numbers remain unchanged.
Optimizes employee productivity
Advanced calling features such as auto-attendant, IVR, call forwarding and call recording to enhance employee productivity and empower customer service teams to effectively with both internal and external stakeholders.
What to look for in a Cloud Communication platform?
Ready to move to a cloud communication platform for all your business communication needs? Make sure your service provider includes all the features if you really want to make a significant impact in your employee's life and optimize their productivity and efficiency.
VoIP transmits phone calls by converting analog voice signals into data packets. SIP trunking makes sending and receiving calls on an IP network possible. The cloud PBX enables users to make and receive calls over the internet, which enables employees to connect among themselves and with their customers using any internet-connected device of their choice (computer, tablet, or smartphone). Managing a cloud based contact center is much easy for a business with features like an online dashboard.
With remote work and hybrid culture on the rise, the ability to communicate face-to-face via video calls is invaluable. Video calls enable teams to fully express themselves and resolve problems in real-time.  It is the closest thing to in-person meetings. Video conferencing features like screen recording and screen sharing boost productivity make team collaboration much easy.  Cloud communication platforms make video conferencing possible. What's more, they extend these services on mobile devices too, enabling employees to attend video meetings on the go.  Video conferencing ensures meaningful interactions, boosts engagement among dispersed teams and is important for teams with a sizeable remote or mobile team.
Texting or chatting or SMS is useful for sharing information quickly among team members or customers, without having to initiate a phone/video chat. Cloud communication platforms offer features such as team chat enabling employees to discuss projects and tasks by seamlessly switching between a text chat and a phone/video meeting.
Cloud-based file sharing enables both on-premise and remote teams to collaborate better as they can access data and project resources instantly via a continuously updated database. This is particularly relevant in today's environment where teams are not working remotely, but are also working in different time zones.
All these tools on a cloud communication platform ensure continuity of business even in the face of a disaster or system outage. One more reason why your employees need a cloud communication platform.
Cloud communication platforms web portals enable businesses to create and administer profiles, connect services, and enable IT teams to set configurations.  Businesses can create reports, monitor analytics, and populate databases.  User experience services to help with management and help desk inquiries get solved quickly, and allow your Support teams can track metrics, better manage and resolve help desk queries and do a lot more.
The capability to integrate with existing apps ensures access to all systems with a single sign-on translating to a better workflow and automated processes.
Enterprise-grade encryption capabilities for data at rest and in transit, endpoint protection that includes remote wipe of PCs if compromised, MDM (mobile device management), detection and response, access controls with role-based access assignments, password management, IAM (Identity Access Management) features like single sign-on and two-factor authentication, infrastructure security with intrusion prevention and detection, enterprise-class firewalls, and DDoS (Distributed Denial of Service) protection, compliance with regulations like HIPAA or PCI-DSS, security credentials like SOC 1 and 2, and more make cloud communications platform highly secure.
Tragofone: UCaaS (Unified Communications as a Service) Solutions
Today when businesses contemplate switching from legacy telephony systems to VoIP services, what they are actually looking at is UCaaS solutions, and for a reason. It is one of the most comprehensive cloud communications solutions that enable businesses to replace their legacy phone systems with a cloud-based system.
Tragofone is a complete departure from the legacy communication systems enabling businesses to tap into the benefits of a single communication platform making it much more than just a softphone, which is much needed in today's hybrid and remote work environment.
Tragofone's features make it one of the best UCaaS solutions:
Softphone features such as talk and chat, call transfer and hold, incoming call notification pop-ups, real-time presence status, and more.
Enables team collaboration, provides mobility and enhances productivity via instant messaging, video conferencing, file sharing, mobile and desktop friendly, and compatible with both Android and iOS.
Provides flexibility by its easy to deploy enterprise-grade dialer without. Users can install this all-in-one communication platform on a device of their choice even if they are not tech-savvy. What's more, the user can add and remove devices as per their convenience as the software is easy to configure.
Provides real-time call logs, tracks metrics such as response time, call handling time, query resolution time, and more.
Generates call performance reports to measure internet quality, device quality, and overall call quality.
Push call server notifications ensure no call goes unanswered.
Strong built-in security ensures secure user authentication and end-to-end call encryption.
Enables users to save contacts, copy contact details from call history and save it in the directory and dial out list.
By switching to a UCaaS solution like Tragofone businesses get an edge over their competitors. They are able to access features of a complex communication platform that unifies a variety of communication channels that too in a handheld device.
The future
The term digital transformation has been creating quite a buzz across industries, more so in the last decade. Disruptive technologies like the cloud have given a new dimension to the day-to-day functioning of the business. Cloud communication is an outcome of this marriage of digitization and cloud technology, it is a new way of building, deploying, and scaling business communication systems.  Recent technological advancements coupled with a shift in work culture (remote and hybrid) have made the traditional legacy communication systems almost redundant.
The future of business is cloud-based communications. It is only a matter of time when businesses still stuck with legacy systems will have to eventually move to cloud communication platforms.