VoIP Client: A Comprehensive Guide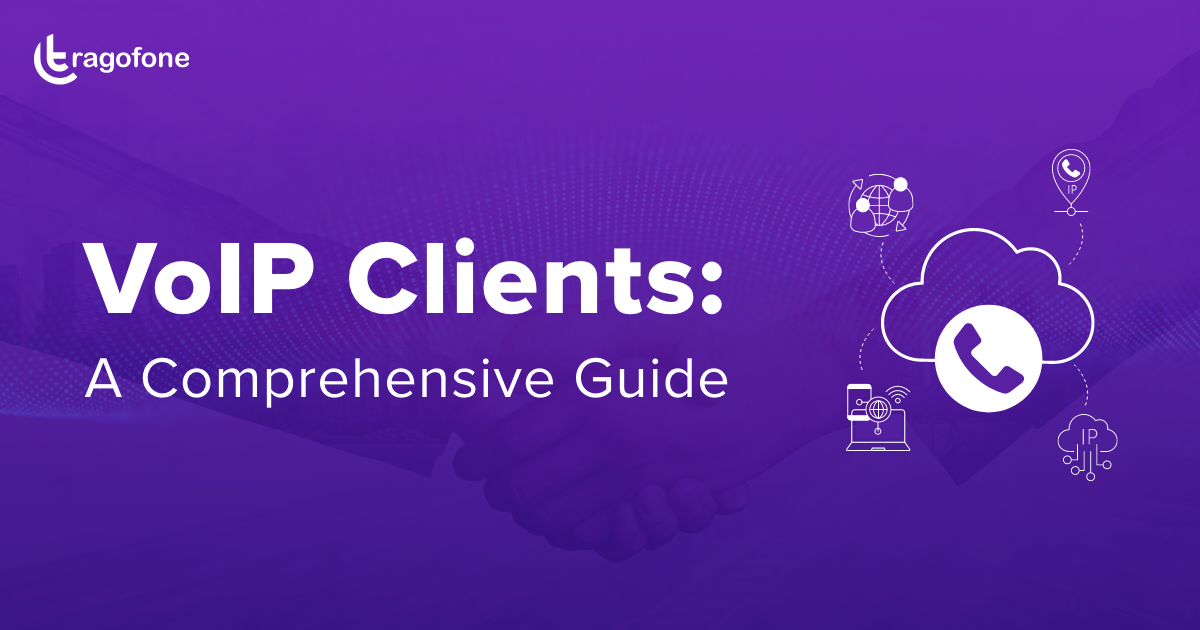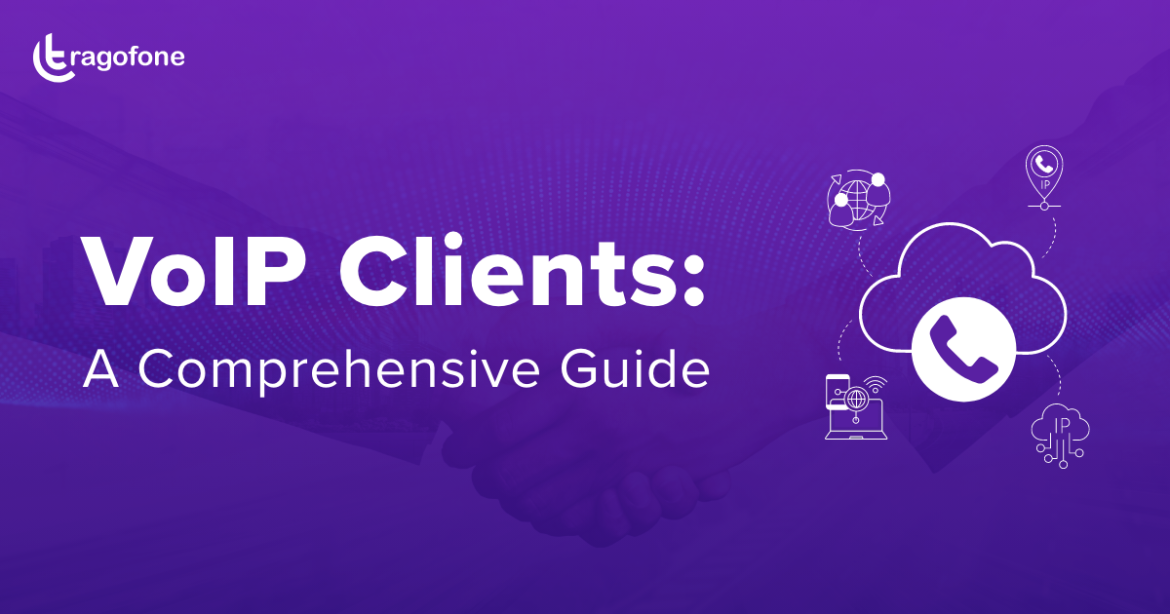 VoIP Client: What separates a business that is only marginally successful from one that is rapidly expanding within its sector? Knowledgeable workers, long-term revenue, and above all, a cost-effective strategy. Why are cost-effective solutions so crucial? A cost-effective approach won't only save a business its money, but also its time. The best business decision may be to transition to a Voice over Internet Protocol (VoIP) telephone system (or referred here as VoIP Client) to save time.
When utilized properly, an effective VoIP (Voice Over Internet Protocol) technology can expedite your communications and put you in closer contact with every customer you have in ways that go far beyond simple phone calls. One key element for expanding your business is a strong VoIP solution that recognizes the challenges faced by small and medium-sized businesses.
Since its humble origins in the 1990s, the VoIP industry has grown to new heights, with projected global revenue of $194.5 billion by 2024. VoIP-based applications are a feasible and superior alternative for businesses of all sizes to meet their telephony objectives, thanks to advancements in web infrastructure, coverage, and speed. VoIP platforms not only offer more features to spur innovation and productivity, but they also deliver measurable economic benefits that reinforce their business case.
What is a VoIP client?
VoIP is a technology that lets you use the internet to make and receive phone calls as well as video calls instead of traditional landlines. You can call anyone if you have an internet connection without using a traditional local phone service. High-speed internet and a VoIP service provider are all you need to make calls. When installed on a user's computer, a VoIP client is a software application that enables voice over internet protocol calls. Soft clients are sometimes referred to as softphones in the business world.
How does VoIP work?
Your voice is converted to a digital file using voice-over IP, which is then compressed and sent over the internet. The VoIP service provider connects the call, much like your internet service provider. Due to the lower initial costs and ability to make calls via the internet, which saves users money on long-distance fees, many individuals prefer VoIP over traditional landlines.
VoIP calls work in two ways: VoIP-to-VoIP calls and VoIP-to-PSTN calls.
VoIP-to-VoIP Calls: VoIP-to-VoIP calls are made in a manner that is equivalent to making a standard phone call for the user. The primary difference is that in order to call numbers, your device must be an IP phone or VoIP soft client (VoIP App). Furthermore, as long as both parties are utilizing the same software, most VoIP-to-VoIP connections don't require phone numbers. To call someone, all you need to do is click on their profile and select "call."
VoIP-to-PSTN Calls: Since the majority of consumers still use traditional carriers, VoIP services that can also call traditional PSTNs, often known as landlines, are more alluring to companies. VoIP gateways are essential in this situation because they convert digital voice into analog voice and vice versa. VoIP gateways convert small packet data used to transmit the conversation so that both parties can talk and listen to each other without any hassles.
VoIP is a significant improvement over analog phone systems since it completely bypasses the telephone provider and only needs an internet connection.
Role of SIP in VoIP client
Session Initiation Protocol, also known as SIP, is one of the most crucial elements of VoIP technology as it establishes and terminates VoIP connections. In essence, it's the same as making a phone call and hanging up. Location, availability, capability, setup, and monitoring of connections are all handled by SIP. SIP also allows for call transfers, intercom functionality, and the ability to convert calls into conferences. Web-based SIP softphones are essential for VoIP communication using softphone dialers. SIP establishes calls, defines messages, manages them, and ends them on hang up. It is utilized for both audio and video calls.
Unified communications (UC) and VoIP soft client
Unified communications, a term used to represent a cloud-based paradigm of commercial communication systems, is the single most beneficial aspect of VoIP softphones. Unified Communications as a Service (UCaaS) combines a plethora of business communication tools on one platform, including chat, email, video conferencing, and instant messaging.
UCaaS's ultimate objective is to provide an optimized user experience. The end-user receives a single-user interface that is simple to use and constant across all of the user's devices (laptop, mobile, and tablet). It allows users to send and receive messages through a single app on various platforms and across different devices in a variety of formats (audio, video, text, instant message, email, etc.).
Features of VoIP soft client 
The following characteristics of SIP softphones set them apart from conventional PBX systems:
Multiple VoIP soft client providers now offer computer and mobile applications that enable users to make and receive calls from anywhere provided they have an internet connection. These apps enable users to make phone calls, attend conference calls, exchange text messages, and more. It gives business owners the ability to provide their workforce with a VoIP solution so they can communicate and collaborate while working from home.
A SIP softphone allows a user to make and receive audio and video calls as well as convert audio and video calls into audio-video conferences. Employees  can also send and receive text messages and voicemails using a VoIP soft client application. These apps also enable users to share screen, files, videos, and emails in the middle of an audio-video conference, you can share
Call Encryption for better security
Modern businesses place a high value on the confidentiality and security of their communications. Even when data packets are being transmitted over the internet, SIP softphones are safe and secure. You can be certain that business communications are completely confidential and will remain so thanks to the enhanced levels of encryption provided by IP phone systems' built-in security.
Benefits of VoIP client and how to use them for business growth
In terms of location and preferred devices, SIP soft clients increase workforce mobility and flexibility. These simple solutions can boost performance, enhance customer experience, and cut down on overheads. Let's explore some of the core benefits of soft client below:
VoIP soft clients reduce the cost of hardware and generate exponential savings for both an organization and its employees. You can get started right away with just the internet and an efficient VoIP soft client application.
Ideal for Remote and Mobile Workforce
Softphones provide users with the ability to take their business communications with them wherever they go, which is more important than ever given the upsurge of remote and melded workforces. In such cases, the VoIP soft client is a must. VoIP phone client is a simple downloadable application available in VoIP android client and VoIP iOS client that allows you to communicate with your team on mobile phones as well as laptops. Simply install and configure it, and you're right back in business!
By combining major communication channels and collaboration tools into a single interface, Unified Communications within a softphone application simplifies and expedites the entire business communication process. Everything that team members require for effective communication is available without the need to switch between apps or have multiple browser tabs open at all times.
Secure Communications and Privacy
Since VoIP soft clients use your private network connection, they are encrypted and secure. Softphones enable communication on personal smartphones and devices without sharing personal contact information on Caller ID screens or requiring team members to provide them. Instead, the business phone number is displayed and shared, which protects personal information. Calling, video conferencing, screen sharing, and chat are all secure.
Integration with CRM to Improve Team Collaboration and Efficiency
Softphones can seamlessly integrate with third-party CRM systems. It has a built-in feature that allows it to easily connect with CRMs such as Microsoft Outlook, Skype for Business, Slack, Salesforce, and other third-party applications. From unifying your company's entire infrastructure to helping you and your team to work more collaboratively, VoIP soft clients offer it all.
Examples of VoIP clients and what they excel at
Now that you have a better understanding of what VoIP soft clients are, how they work, and what features and benefits they provide, it's time to begin researching which provider is best for your business. The following are a few of the finest softphone app providers, as well as what they thrive at:
Tragofone – Flexible, Agile, Scalable, and Cost-Effective: All in one.
RingCentral Office – Best all-around softphone app for businesses.
8×8 Softphone App – Fastest and easiest setup.
Counterpath Bria Teams – Most affordable.
ZoiPer 5 PRO – Best for encryption and security.
GoToConnect – Best for integrations and plug-ins.
Cisco Jabber – Best for large businesses.
Line2 – Best value for money.
Acrobits Cloud Softphone – Most scalable and customizable.
3CX Softphone – Ideal option for Windows users.
Criteria for identifying the ideal VoIP client provider for your business
The right SIP softphone can expedite your communications, putting you in better touch with your entire workforce and every customer you have, and this extends far beyond phone calls.
Here are the metrics to consider when selecting the best VoIP softphone provider for your company:
Value: Affordability is delightful, but it is only an amount on paper. The product's value is determined by what you get for that number.
Convenience: Time is money in business, reviews about a product's ease of use and customer support should be taken into account.
Exclusive Technology: When your softphone provider owns the application they sell, problems can be resolved faster, and phone downtime due to technical difficulties can be expensive.
Quality of Solution: How credible is that software as a service? When every call is valuable, uptime is vital.
Integrations: How well does the platform integrate with your existing applications and business requirements, such as your CRM? The less you have to juggle, the better.
Overall Features: Who, apart from the standard offerings, elevates your business growth, enhances productivity, and improves workflow, and why?
The endgame
The key to business growth is a great customer experience. Approximately 86% of customers anticipate seamless channel switching during calls. The ability of VoIP Softphones and cloud-based technologies to enhance the customer service experience for today's users is one of its great benefits. VoIP is a significant factor in all omnichannel engagements as it enables businesses to serve channels across different platforms without sacrificing quality.
Telecommunications, IT, manufacturing, real estate, banking, education, BFSI, retail, and healthcare are a few industries that can certainly benefit from VoIP softphone systems.
VoIP soft clients have not only permeated the consumer sector, but they've also made significant breakthroughs in the corporate sector. SIP softphones are here to stay and will continue to evolve and innovate in the coming years; as users, we must delve deeper to understand and capitalize on the numerous benefits it brings.
Check out how Tragofone is redefining the quality of VoIP communication, ease of use, and security. Start a free trial to experience how it makes communication with teams of any size simple, quick, secure, and scalable.