What is a SIP Client: SIP Phone for Windows and Mac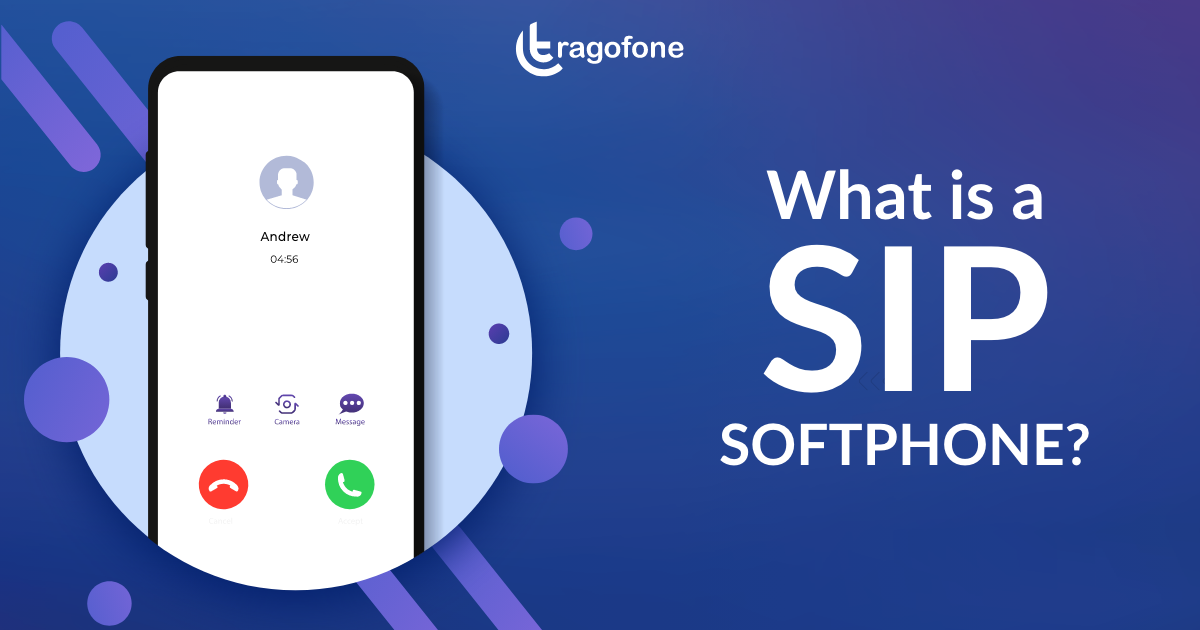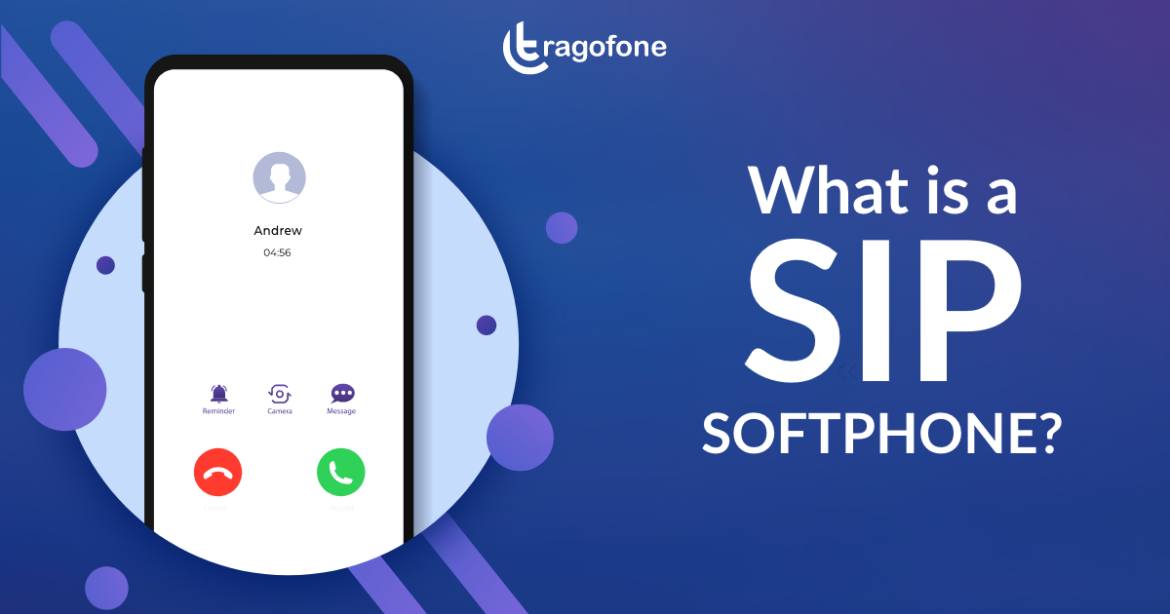 Communication systems that are agile, secure, consistent, reliable, and evolve as businesses grow have become a pressing need for enterprises in today's competitive and digital times. In addition to basic telephony, video calls, instant messaging, presence, and cloud based auto provisioning tools, etc. are being increasingly adopted by enterprises to enable the workforce, clients, customers, and partners to collaborate better.
Legacy communication systems do not fit the bill anymore. It's time for enterprises to upgrade to collaborative communication solutions that address the needs of the new world and simplify, streamline, and ensure productive communication across the organization. Not to forget they must be secure.
A SIP phone app seems to be an ideal solution that facilitates efficient collaboration and does all a business needs in the communications space. A softphone can be:
Customized as per your unique business needs
Deliver a best-in-class user experience
Used by remote teams to collaborate and communicate effectively
Who can use Softphones?
Business softphones are a one-stop-shop for enterprises regardless of their size. However, a certain section of employees stands to benefit the most in terms of enhancing their productivity, optimizing efficiency, delivering better customer experience, and more. Who are these? Let's find out.
Remote employees
Call/contact center agents
Customer support teams
Sales and marketing executives
Employees on the field (runners, delivery boys)
Senior management who are always on the move
Without further ado let's dive deeper to understand what a SIP software app is, its features, and why it makes sense for businesses today.
Understanding SIP Software
Let's break down the term into two parts, 'SIP' and 'Softphone'.
#1. SIP
Session Initiation Protocol (SIP) refers to a protocol that helps manage multimedia communication like voice and video calls. Unlike their predecessors, SIP phones use the internet instead of PSTN and copper wires to make secure and reliable calls. They empower organizations with unified communications capabilities by integrating basic phone capabilities with video, email, instant messaging, and more. SIP-enabled phones are the way forward if scalability, reliability, and omnichannel communications (unlimited voice calls, video calls, and messaging/chat) are what you are looking for.
#2. Softphone
It is essentially a software program that allows a user to make calls on any telephone number or receive calls directly from the device (laptop/desktop/smartphone/tablet) it is installed on. It is a VoIP-enabled virtual phone that functions as an IP-PBX and is equipped with full-fledged features such as teleconferencing, calls forwarding, and more making it fit for business use. Softphones such as Tragofone come with a user-friendly interface and are backed by WebRTC technology making them compatible with any IoT device (desktop app, web browser, mobile app). WebRTC Softphones give users the freedom to stay connected from any location 24×7 by connecting their devices to the internet.
#3. SIP Software
An application that enables users to place and receive calls on a virtual phone running on an open-source SIP protocol is a SIP softphone. The protocol enables a user to share voice, video, chat/messages, presence status, files, and more.  As iterated earlier, a SIP softphone is software that runs on a device of your choice (computer, phone, or tablet).
#4. Extra bytes: SIP phones
A SIP phone can be connected to a VoIP phone service without any hardware or server. 
They do not require complex installation processes like legacy phone systems and are cheaper to maintain. 
SIP phones both hard phones and softphones are packed with advanced business  VoIP features such as basic and advanced call forwarding, hold with optional music, conference calling, HD phone calls, auto-attendant, call recording, custom caller ID, mobile and desktop app integration, and more.
Difference between VoIP and SIP
VoIP enables a user to make voice calls using a broadband internet connection instead of a regular (or analog) phone line. What differentiates SIP from VoIP is the fact that SIP is one of the most accepted standards used to facilitate VoIP. Though VoIP can function without SIP, it is SIP that offers the most compatibility over proprietary online calling software.
Softphones are simple to use, and easily accessible communication software. They equip even small and mid-sized businesses to up their communication game at an affordable price-point level. Most of the platforms that are widely used such as Microsoft Windows, Linux, Android, iOS, and Mac OS are all compatible with softphones.
Equipment for SIP Phone Software
A user will  need a basic infrastructure to use a softphone:
High bandwidth and stable internet connection
An internet-enabled device (laptop/PC/tablet/smartphone)
VoIP headset
VoIP service provider/ IP-PBX
Since a softphone is software one can use it on their existing device. However, if using a computer make sure it has an in-built microphone and speakers or connect one externally. Additionally, using a headset is recommended for the best experience and high-quality audio.
In the case of a mobile phone/smartphone, download a softphone app like Tragofone which will simulate a SIP phone. You can choose to use the built-in mic and speakers on your phone or attach a headset/earphone compatible with your phone.
You can download the software on multiple devices (computer/mobile) and simultaneously log in on both devices. This way you get the flexibility of taking calls on your computer when at home or office, and connect through mobile when on the move.
Setting up a Cloud SIP Phone Software
A user needs to install a softphone application on their device, the steps are pretty self-explanatory, log in using their SIP credentials, and voila, it's ready to use. The only prerequisite is the device is enabled with high quality, reliable, and secure internet connection. Softphone apps/software enable a user to make calls from a PC(personal computer) to a phone line/desk phone to PC, etc. In short, it enables calling between internet-enabled devices.
The softphone is identical to a desk phone, however, instead of a physical phone, there is a number pad display on the device's screen. The graphical interface also comprises a call button, dial pad, and other functional keys like a desk phone. All the desk phone functions, such as speed dial, call waiting, call forwarding, texting, IM, presence, video capabilities, are integrated into the windows and mac software application.
How to make calls using your SIP Phone?
Open or launch the installed app on your phone or computer.
Select the phone number from your contact list or dial a number using the virtual dial pad and get going.
To connect with a team member, check their status (online or offline) before connecting.
In case you are unavailable to take calls you can direct the calls to another number using the call forwarding feature.
Features of a SIP Software
Softphones offer a fairly broad spectrum of features one can imagine comprising simple call forwarding to unified communications and everything in between. What's more, many providers offer white labeling and customization of the SIP softphone to accommodate a business's specific needs. Let's look at some of the advanced features that almost all business softphones come with besides regular call capabilities and handling features.
#1. High-definition(HD) Audio/Video
The combined advancement in the internet-technology and telecom industry has now made it possible for providers to deliver HD audio and video. Gone are the days when videos were blurred, there was a lag in voice, and attending a video call was more of torture on our sensory attributes. Today, it is possible for people sitting on two different continents to get on a video or audio call and have crystal-clear conversations, and in-person interaction on video calls.
#2. Instant Messaging(IM) and presence
Softphones come with IM capabilities enabling a customer or an agent to communicate with each other on chat and helps bring in a personal touch to service and customer experience. The presence feature enables your colleagues to identify whether you are online or offline or away or busy etc.
#3. Collaboration capabilities
Collaboration tools like call recording, file-sharing, screen sharing, video conferencing, etc enable teams to collaborate better and enhance productivity and give the freedom of mobility.
#4. Cloud-enabled
A softphone service provider manages its clients from a centrally-managed platform and carries out operations from a single interface to avoid any confusion eliminating any scope of multi-location mismanagement.
To summarize, softphones not only feature all the standard functions of a desk phone but much more. To know more about features you must look for when investing in softphones for your business read here.
Advantages of SIP Phone Software
#1. Cost-effective solution
Softphones eliminate the cost of hardware completely which is a significant amount, translating into humongous savings making it a cost-effective communication system. What's more, since these are backed by VoIP technology which utilizes the internet connection, significantly reduces the cost of international voice/video calls which means the recurring month-on-month calling expenses are under control.
#2. Ideal for remote and mobile employees
The pandemic accelerated the remote work culture and looks like it is here to stay. Besides, every company has a set of employees (sales, marketing, field workers, senior management) who is on the move. Softphone seems to be an ideal solution to make sure remote and mobile workers are always connected. Besides, it is fairly easy to install and does not require an IT support team or any kind of tech expertise. Even when moving locations one need not worry about relocation costs and the hassle of reinstalling equipment.
#3. Space saver
A usual work-desk has a lot of paraphiliae comprising a computer, chargers, stationery, files, in many cases internet-router, UPS, and tangles of wires attached to a phone instrument, in short, complete chaos. However, graduating with a softphone can help you de-clutter and make your work desk more organized, and claim space to personalize it with your stamp on it.
#4. Zero installation hassle
Legacy phone systems and modern desk phones too need to be installed and configured with dedicated network lines. On the other hand, a softphone is directly downloaded and installed from a service provider's website and hence does not require installation, configuration with a dedicated phone line, etc.
#5. Secure
Softphones operate on a private network connection, and all data exchange whether video, audio, documents, chat, file, screen-share are all encrypted and secure.
#6. Integration with third-party apps
Most softphones are designed to seamlessly integrate with any other apps such as CRM, e-mails, calendars, etc. which a business may already be using. This helps unify different communication channels across the board enabling seamless team collaboration.
#7. Customer Engagement
This grows from the previous point. As the software integrates CRM and other applications that a business is using, any agent attending to a customer already has access to the customer's history and journey so far. This enables agents to provide quick query resolution, meaningfully engage with customers, and deliver a better customer experience. Besides, softphones enable agents to engage with customers across channels such as voice and video calls, text messaging, chat for a short conversation, and more. In short an omnichannel customer experience.
The future of SIP Software
With workplaces totally re-defined over the last few years and people prioritizing mobility and flexibility above everything else, softphones bring in a lot to the table to support this new momentum. The ability to stay connected and work from anywhere, connect on voice, video, or chat softphones offer really powerful advantages.
Technology is always exciting and evolving, and it remains to be seen what all marvels the future holds.