Best Custom Softphone App for Call Centers that Make an Impact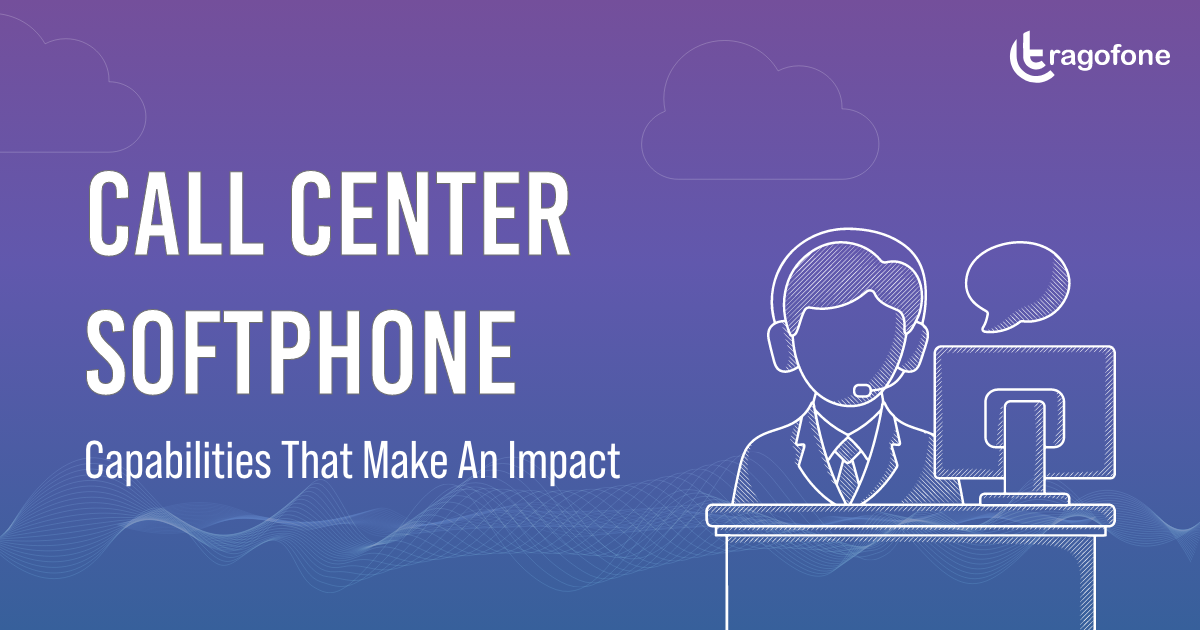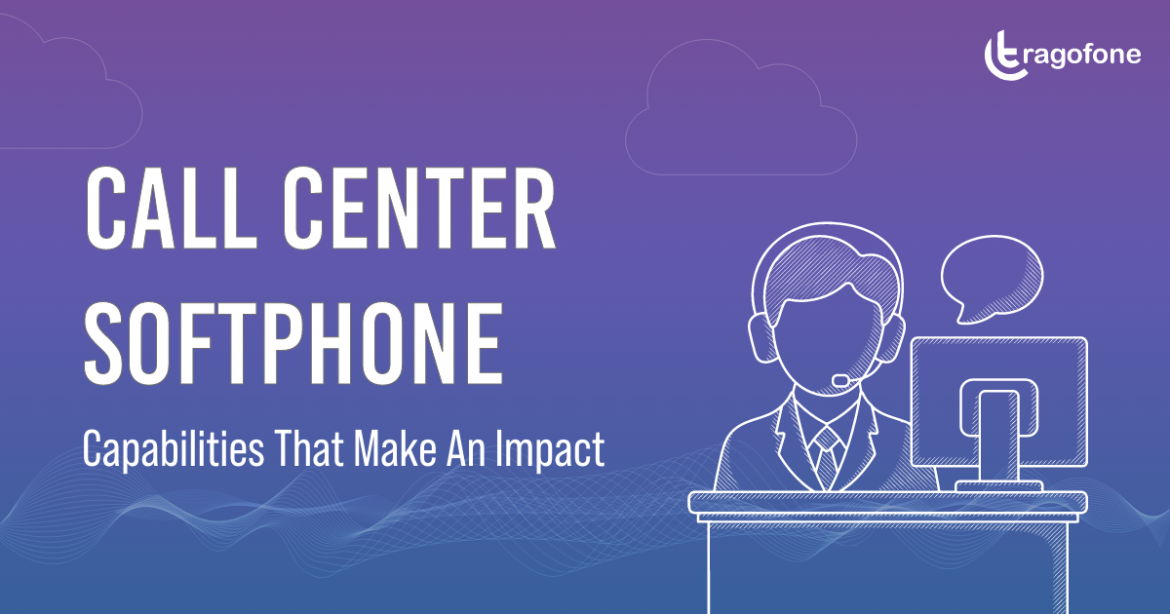 A call center is a foundation for delivering excellent customer service. The goal of most newly developed techniques, procedures, and services are to make customers' life easier and their experience as seamless as possible. Employees that utilize VoIP or UC platforms make up 69% of the workforce.
It can be difficult to manage a call center effectively because there may be dozens of personnel managing multiple customers at once while they work in shifts. You run the risk of losing money and customers if your team lacks the resources to work together and make the entire process operate smoothly.
White label softphone with Voice over Internet Protocol (VoIP) is one particular customer service technology that has been adopted in the last decade. Due to the obvious distinctive advantages that VoIP call center phone systems can offer a customer service department, they are continuing to gain favor. They are more modern and effective than conventional landlines.
A VoIP-enabled Call Center: What Is It?
VoIP is a technology that makes it possible to make calls through WiFi or a broadband internet connection as opposed to a standard, analog telephone line. It operates by converting analog signals into digital signals that are transmitted via the internet.
Particularly with regard to virtual call centers, VoIP has transformed how call centers operate. By connecting numerous small call centers and agents that work from home spread across various places, a virtual call center is created. Softphone apps for call centers, Business softphones, IVR (Interactive Voice Response), ACD (Automatic Call Distribution), and CTI (computer telephony integration) are typically used for this.
When compared to a standard PBX phone service, VoIP softphones for call centers are equipped to manage higher call volumes and come with a number of extra functions. One of them is directing incoming calls to the correct person. Another is integrating with other systems that provide valuable customer information and collect operational data for analysis and management.
Today, the majority of virtual call centers operate entirely online using VoIP dialers and softphones to automate multichannel customer support and self-service alternatives. They help businesses by raising service standards, providing backup in case of emergencies, and enabling longer operation hours.
Favorable Technologies Employed by VoIP-enabled Call Centers
VoIP has leveled the playing field for all businesses, greatly enhancing customer interaction. To route calls to agents, modern call centers use a range of technologies. These contemporary call center solutions repeatedly demonstrate their worth as more employees work from home. Following are a handful of the services that call centers use:
VoIP: Over the past few years, VoIP has mostly replaced traditional phone services in businesses. The majority of workplaces prefer VoIP over conventional phone lines.
SIP Trunking: Multi-channel calling is provided by Session Initiation Protocol (SIP) trunks over an already active internet connection. It is a VoIP phone service designed for a PBX in an office.
Screen Pop: Screen pop displays the caller's name, previous interactions, account value, sentiment, and other information when an agent receives an inbound call. Caller ID, which is cross-referenced with the CRM (Customer Relationship Management), serves as the foundation for intelligence.
CRM Integration: In almost every company, a CRM system is used to maintain customer information. To keep track of all their customer interactions, call centers give their agents access to CRMs. When it comes to tracking the customer journey, CRMs are frequently the backbone of any commercial operation.

Call Recording: High-quality call recordings are made for subsequent study. A VoIP phone uses the internet to transmit voice data. This means that no cumbersome hardware is required to store the source voice. Employees who have the right credentials can access recordings in the cloud from any location.
VoIP Softphones: Businesses can empower their workforce to interact while on the go with VoIP softphones, offering extensive mobility, increased interoperability, and strong connectivity. Softphones can incorporate voice operations into your employees' regular workflow and processes as they operate via the Internet.
IVR: IVR enables direct communication between callers and the phone system. They don't need an agent because they can access self-service information or be sent to the appropriate department. IVR systems are speech-based, as opposed to auto attendants.
ACD: Leverage automatic call distribution to raise call center productivity. You can automatically route incoming calls to call center agents with the aid of this call capability.
How Unified Communications (UC) and VoIP can overhaul how agents interact with customers in your call center
Organizations can improve agent efficiency and customer satisfaction by integrating a VoIP softphone and a unified communication (UC) system into call center workflows. Let's expand on a few of these perks:
Promote Digital Revolution: Call center interactions are enhanced with UC capabilities such as HD video calling, messaging, screen sharing, and many others. These cloud communication technologies can offer businesses an edge over the competition.
Enhance Agent Performance: A streamlined, user-friendly interface allows agents to manage customer interactions. They gain the flexibility to operate across all call control platforms, courtesy of features like auto-answer capabilities and call notifications, among others.
Offer Customized User Interfaces: Track end-to-end client journeys and add or remove communication channels as needed to meet your organization's needs.
Effectively run remote call centers: The at-home agent environment is supported by UC, which centrally manages distributed networks. The performance of remote agents will increase as a result.
UC-based and SIP softphones call center apps are just two examples of the cloud communication techniques that businesses are increasingly embracing to create a strategic, multi-faceted workforce, whether it be in a single location, numerous centers, or with agents working from home.
SIP softphone systems also enable businesses to white-label or offer particular, tailored collaboration capabilities that are in line with their brand and created in compliance with their distinctive use cases.
Tragofone – Cloud telephony for every call center
Call centers are the bridge between quality service and customers. They should be adaptable and include monitoring tools like real-time dashboards to help you avoid call volume spikes or spot weak points before they become problems. In the end, a call center solution should make it easy for you to communicate with your customers and give you the valuable data you need to enhance your business operations and boost client experience.
One such solution, Tragofone, offers cutting-edge features that give you a significant edge over your rivals. In addition to the standard functions like IVR, ACD, etc. mentioned above,  Tragofone also provides features curated specifically for call centers, including:
WebRTC-based Softphone: Agents don't need to have real desk phones as they can take calls from their computer browser or mobile phones wherever they are.
Set Up in a Flash: Instantly set up, put into action, and resume operations. A microphone and an internet connection are all that is required.
Global Outbound Dialing: Leverage caller IDs that are customizable to make outgoing calls to any number, anywhere in the world.
Gain Performance and Adaptability: SIP Softphone app for call centers curated to expand your workforce and scale your team.
Manage Effortless: Minimize your reliance on IT staff by using Tragofone softphone systems, which are easily scaled, deployed across many locations, and centrally controlled.
White Labeling: White labeling is the best option if you want a customizable softphone app with the look, feel, and theme of your brand. White label softphones can represent your company, therefore use them to your advantage.
Push Notifications: Push notifications eliminate the need for SIP softphone apps to constantly run in the foreground or even the background. The app displays an alert with the choice to accept or reject a call when a push notification is received.
Auto Provisioning: IP phone systems can be deployed in bulk using auto provisioning. The auto-configuring software enables VoIP businesses to automatically provide their IP devices by leveraging the capabilities of cloud-based technologies. Without assistance from IT, businesses can establish an entire enterprise-grade phone system.
Deploy Tragofone to enhance your unified communications
Tragofone can be designed as a solution that meets the unique requirements of any enterprise, from minor aesthetic and logo adjustments to a completely reworked user experience with customized features and settings. To address their communication needs, it offers organizations the finest softphone application performance combined with optional service enhancements for messaging, collaboration, and video conferencing.
Let's explore the perks that businesses can benefit from by adopting Tragofone:
Tragofone offers Accessibility, Adaptability, and Command
Businesses receive the necessary functionality, can brand it with their name, and resell it for a price they decide. With Tragofone, the client retains ownership of the customer data and softphone controls, leaving the service provider out of the picture.
You can receive calls and messages using Tragofone's PUSH notifications without always running your VoIP softphone. You will never again miss an important message from anyone thanks to the softphone's PUSH Notification feature!
To top it off, businesses don't have to give up their independence because they can conduct all of their operations and provide all of their services solely under their own brand name.
Customizable softphone that enables businesses to build unique customer experiences
Businesses can leverage Tragofone to design platforms that reflect their brand and offer distinctive user experiences to their customers. Tragofone provides countless possibilities for customization:
Modify the brand's branding, logo, or name.
Alter the default settings and graphics.
Add, remove, or restrict a few features.
Create and implement custom setups and auto provisioning settings.
Add screen sharing, video conferencing, or instant messaging features.
Saving Money + Saving Time = Boosting Productivity
White label softphone systems are time-saving and have previously been tried and tested. Tragofone is one such customized softphone system that offers quick access to a tested and operational VoIP platform that is completely manageable with ease. Implement the one-click dial feature to increase productivity while saving your agents valuable time.
With Tragofone's robust communication features, you can help your teams become more agile and flexible while routing your free office calls to smartphones using the Internet, ensuring hassle-free productivity.
Focus on your core expertise, and Tragofone will take care of the rest
Organizations are able to concentrate on their core capabilities, marketing plans, brand building, and customer-reach strategies when they have communication tools in place. A successful business requires dedication, time, and resources. With Tragofone, businesses don't have to worry about creating a unique communication tool. Instead, they can focus their efforts where it will make a difference and swiftly offer their goods and services.
Give your employees the privacy and mobility to make them feel comfortable
With Tragofon's free app-to-app calling feature, customer service representatives can interact with multiple people. Additionally, it allows the support team to share files and images, allowing them to quickly find solutions for customer needs. Moreover, it enables them to communicate with customers using a business phone number even while they are working remotely.
Employ Auto Provisioning to provide quality service while protecting your phone systems
Auto attendants (57%) and automatic call distribution (29%) features in VoIP software are utilized by many businesses. Tragofone guarantees numerous benefits by allowing IT configurations to be deployed automatically via a web interface:
Spend less time allocating IP addresses.
While configuring devices, minimize errors.
Improve the relevant access's creation accuracy.
Improve the overall user onboarding process.
Increase in the admins' output.
Minimize device operations costs.
Talk on the go, wherever you go
Make communication hassle-free on the go. Tragofone is quick and simple to install, requires minimal maintenance, and gives users mobility. Additionally, it offers adaptability to meet your call center's needs and a single phone system across multiple locations.
Commercial WebRTC softphones from Tragofone offer excellent audio and video quality, 50% less bandwidth consumption, encrypted communication, 99.9% device compatibility, and support for legacy SIP servers, 3G, 4G, and WiFi networks.
Epilogue
The unified cloud offering from Tragofone offers a comprehensive selection of real-time collaboration capabilities that allows your agents to remain flexible and productive while still giving customers the finest customer experience.
Tragofone covers all your requirements if you're seeking the best VoIP softphone app that uses WebRTC to provide seamless free calling, offers the advantages of plug-and-play auto-provisioning, and offers a white-labeled softphone application that can represent your brand.