How VoIP Softphone Empower Your Sales Team?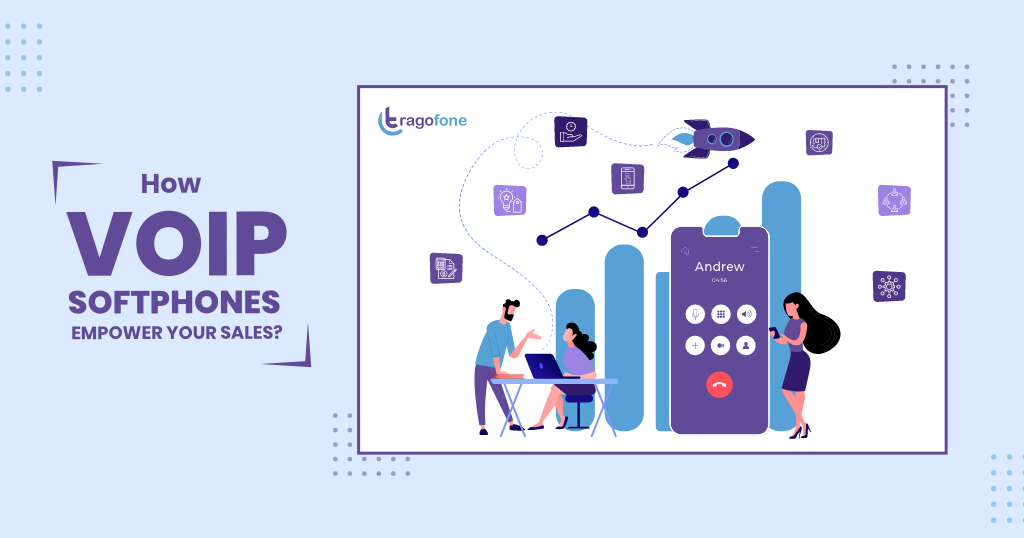 Customer experience on steroids is what happens when you switch to VoIP softphone to empower your sales teams. It is easy to use and integrates into your existing setup with ease. Your sales team will take to it and enjoy better efficiency as well as productivity.
The VoIP softphone on your mobile
People are already familiar with the softphone interface. Quite a few 4G/LTE services employ apps that have a familiar dialer interface and access to contact lists. However, there are limitations here in as much as
Most communication is one to one
You may or may not be able to engage in video calls and other functions through a single interface – you may need to switch to other apps
Conferencing is tricky to set up
Each individual user has a unique SIM card and number, making it difficult to integrate with business CRM and accounting as well as assure confidentiality and security.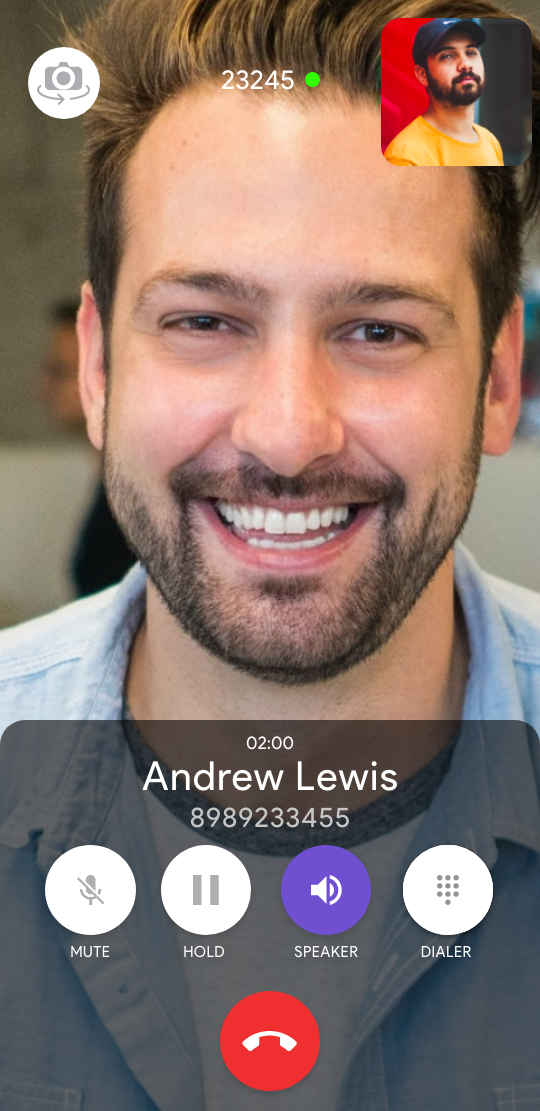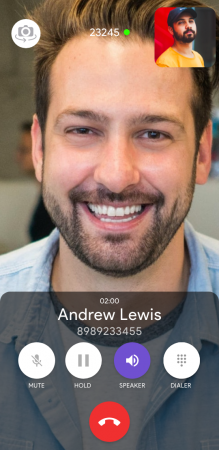 The VoIP softphone is quite a step in terms of functionality:
You have the familiar alpha-numeric dialer keypad but with more functions to let users send SMS or email or documents from within that interface and even during an ongoing audio or video call;
It is easy to convert a call into a conference call
You may let employees use it as an intercom
You do not pay high call charges typical of SIM based phones
Integrate it with your existing IP PBX and CRM
Any time anywhere access
So, the question is, how does all this help your sales team do better?
Branding 
It is one thing to use a personal phone number for business calls and another to have a company number associated with the brand. Sales executives feel a higher level of confidence when they have an official phone number to use to receive and make calls. Customers like to call a company number, not a personal number and this enhances your brand value leading to a positive, cumulative effect.
Convenience
The VoIP softphone app works in the mobile, just like a dialer but with features that aid convenience.
Sales executives use the VoIP softphone from their desktops and mobiles but call charges are to the company's account
All calls can be recorded
It is linked to the CRM contact list and data records, which makes it easier for salespeople to access customer data and deliver a better user experience.
Sales executives can carry out conversations while out of the office and after office hours
The softphone can be used as an intercom for collaborative teamwork.
You can set up and configure the SIP softphone with Do Not Disturb Features so that executives are not unnecessarily bothered by customer calls when they do not want to accept such calls. However, through push notifications, they can know if a customer or a colleague has attempted to contact them. You never miss an opportunity. In the UK alone missed opportunities cost businesses about GBP 30 billion each year.
Now, if an executive wishes to call back they must know what the call is about. This becomes easy by referring to past conversations and the CRM to bring up customer data on the screen prior to initiating the callback. Imagine if that executive was using a personal mobile. He would not have access to data and it would be frustrating for the existing customer to have to repeat all details. So, if your sales executive must respond, he can get off to a running start and even upsell or cross sell or get a repeat sale by having access to past data.
Everything in one place
There is nothing wrong with using apps like Whatsapp for audio-video chat and calls but you stay within the limitations of such free to use platforms. Each employee must have a separate mobile number which introduces disjunctions in data continuity and security. Customers may be asked to call different numbers of different employees and employees cannot link customer data within Whatsapp. Instead, you would find the softphone for business to be a better alternative in all respects such as a single incoming number with extensions for different employees, call records and CRM connect. Your salespeople find it easier to work and become more productive.
Time saving
Imagine a scenario in which sales employees use personal mobiles. In every instance when they must confer with a colleague or dig up some essential bit of information they are likely to tell the called party at the other end "let me check. I will call back…" This need never happen when you have VoIP softphone systems and apps. Called party is put on hold while the executive can talk over the "intercom" with a colleague or fetch data from the CRM. It saves time and makes for a happier experience to use proposed softphones that are infinitely more feature rich than free to use apps.
First call resolution
This terminology is carried over from call centers where it is important for agents to try to effect first call resolution for a happier customer experience. It applies to your sales teams too and becomes easy with the use of VoIP softphones and softphone apps that permit first call resolution in different ways:
Suppose a sales executive must call a potential customer but is not in the office. With the VoIP softphone, he does not have to wait and can call up records from the CRM, view data and simply initiate one click call. During the call, the customer may ask questions and request clarifications which may necessitate calling in a colleague. This is done through conferencing.
If a product demo must be shown then you switch to video and give a demo, fully satisfying the called party who can then proceed to confirm the order during the first call. You have happy customers and happier sales executives who can convert more such leads in less time. With your custom softphone solution, you can even configure it to send out an SMS after completing a call, further cementing customer relationships.
Appear as a local business 
One huge advantage of the VoIP softphone and SIP in the background technology is that you can make it appear as if your number is a local number. Callers love to call someone in their city or geographic region and makes life easier for sales teams to persuade potential customers. One sales executive may initiate contact and easily switch it to another who is more capable of handling that specific call or inquiry.
Team work
The success of a sales team depends on team work.  No doubt apps like Whatsapp and Skype or Zoom facilitate communications and conferencing but even then the features are limited. With Custom Softphones that include WebRTC and SIP technologies team collaboration is easy. Your team can use the phone as an intercom and connect with other remotely based salespeople. You can hold internal conferences whenever required, practically everyday before work starts to chalk out strategies. You can use the softphone as a collaboration tool and training tool.
Centralized transactions
What you get when you use custom or white label softphones is decentralized operations, enabling sales executives located anywhere to work efficiently and brilliantly on their own. They can call up records and call on team members when required. Yet there is centralization of call records and transactions in the CRM leading to better security and transparency for everyone in the loop. Managers have access to data and can gain insightful analytics leading to improvements in strategies.
Think of the VoIP softphone as your IP PBX in a different avatar. While the IP PBX is mainly an on-premise solution with mobility extension, softphones could be the other way around: distributed mobility ported into the office system permitting more flexibility, promptness and precise handling of calls.
Tragofone is a VoIP softphone that has SIP in the background to permit a near telephony experience with direct inward dialing numbers, local number facility and extensions in much the same way an IP PBX behaves. It is overlaid with WebRTC so you can easily switch to web based calls, video chats and conferences as well as in-talk document exchange. Use it on mobiles and desktops and connect to the backend seamlessly to give unfettered freedom to sales teams to achieve their best.