TragoFone: Elevating Tomorrow's Communication with the Ultimate UC Softphone App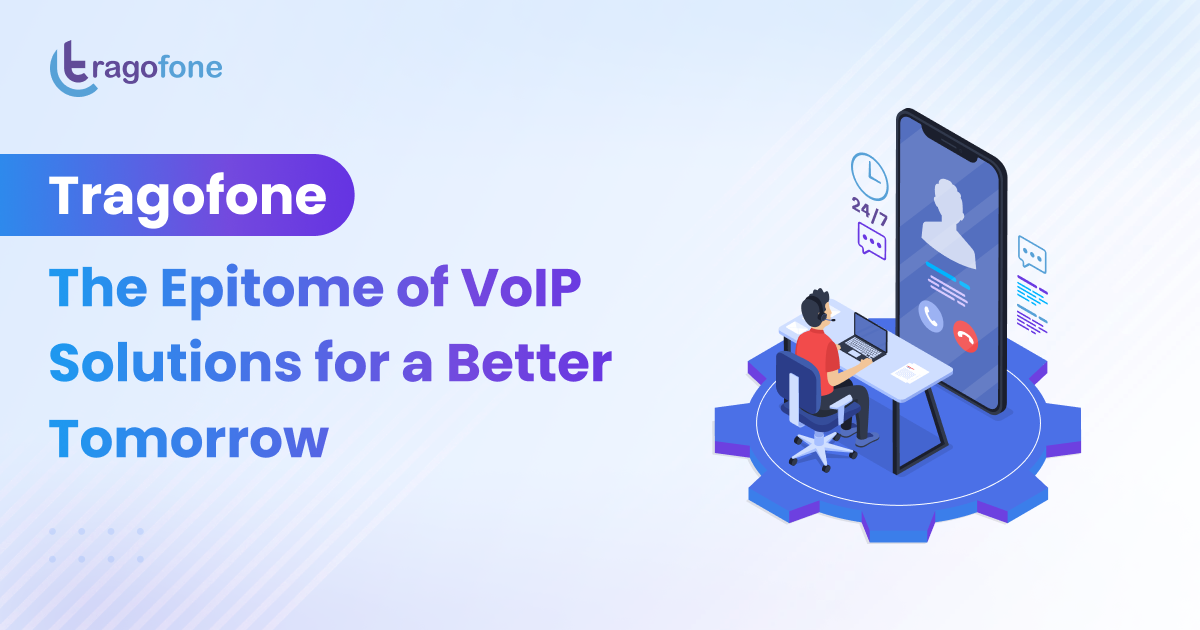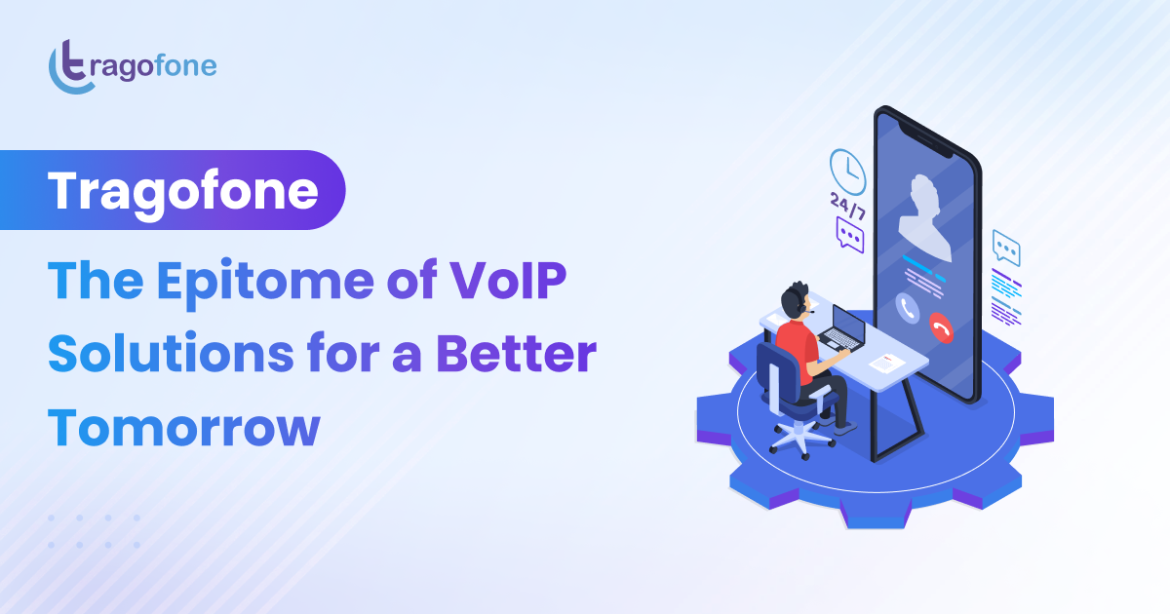 Flexible communication solutions are gaining traction as the market rapidly transitions to digital technology. Moreover, as telecom technology becomes more advanced, businesses are progressively switching from traditional desk phones to Softphone applications to make their corporate phone systems more effective, robust, and economical.
Voice over Internet Protocol (VoIP) providers frequently offer softphone applications, which serve as a distinctive, user-friendly interface with a multitude of special functions. Users can personalize a softphone's features to suit their professional requirements, from an intuitive interface to built-in caller settings.
The newest innovation in communication is the softphone client or VoIP mobile dialer. A softphone is a software program that replicates phone functionality on a computer, smartphone, or another device. These apps are swiftly becoming common essentials for small and midsize businesses. One such software is Tragofone, an uniquely crafted white-labeled SIP phone client application that offers mobility, ad-hoc audio/video calling, and group collaboration over WebRTC.
Softphones have several perks, primarily for modern business owners who need adaptable, dependable solutions that let their employees be on call always, wherever they may be. The effectiveness of your business's customer interactions relies on how well you choose the suitable softphone.
The needs of businesses and end users were put first when designing Tragofone softphones. They are simple to operate and don't have a long learning curve. A customizable "Get Started" screen, automatic pop-ups on incoming calls, and a comprehensive home screen that shows the call history, contacts, and settings all contribute to a seamless calling experience.
The security features of Tragofone's VoIP mobile dialers are the ultimate deterrent for hackers and cyber miscreants, which is why organizations can rest comfortably with them. One instrument in its arsenal is the Secure Real-Time Transport Protocol (SRTP). With Tragofone's superior encryption and secure communication, businesses can reap the benefits of end-to-end protection.
In this blog, we'll cover Tragofone's defining attributes, distinctive selling propositions, and reasons why it's the ideal VoIP softphone for contemporary businesses.
A listicle to pick the right softphone for businesses
Businesses are under pressure to transform their business operations into agile, efficient, and economical organizations as the business environment becomes more competitive. Businesses are increasingly embracing softphones for business as their preferred business phone solution as they see the advantages of having a unified communication platform with the capacity to integrate third-party applications.
Softphone apps can be beneficial to a diverse range of businesses, from small to medium-sized firms to global corporations. The flexibility and versatility of this system can be valuable to any organization that has to handle a lot of customer calls.
If you've made the decision to upgrade to a softphone system but are unsure which one to choose, consider the following attributes:
#1. Operation System Compatibility
Not every softphone software is compatible with every operating system. Verify the software's compatibility with your device. Ensure that the softphone app is functional regardless of whether you use macOS, Windows, iOS, or Android.
#2. End-to-end Integrations
The WebRTC-based softphone application should be able to interact with a variety of hardware, such as Class 5 Softswitch, IP-PBX server, custom APIs, and the auto-provisioning system management via REST APIs, without any issues.
#3. Auto-provisioning System
The soft client or softphone should include an auto-provisioning system so that businesses can offer zero-touch provisioning to their employees and customers. The soft client users don't need to commit their SIP credentials to memory thanks to this feature.
#4. WebRTC Gateway and Push Call Server
The WebRTC gateway for the softphone application should incorporate highly secure interactive audio, video, and chat. This will enable enterprises to implement real-time communication for their employees and customers, even if they operate on outdated SIP servers.
#5. Number Porting
You cannot afford to lose your mobile number since it's a prized possession. Avoid providers who won't port your existing phone number while you look for softphone applications.
#6. Customization
Do you have no problems updating the parameter or altering your voicemail message? The leading business softphone program should have a plethora of functions and be simple to use.
#7. Support
A solid support network is essential. Find out what kind of customer service your supplier of softphones provides. Is it always accessible? Does it have a price? Does the support staff assist you in efficiently troubleshooting? Are there instructional videos or training materials available?
#8. Security
Every cloud-based service you add to your organization's tech portfolio must be secure. Analyze how well your data is protected. Data encryption should be available in the application, ideally in more than one approach. Secure RTP encrypts media in addition to providing security for access control, whereas Transport Layer Security (TLS) safeguards the data on your phone.
#9. Third-party Integration
This is the fundamental appeal of the softphone. Since it's software, these systems frequently come pre-integrated with whatever applications the vendor thinks their customers will find helpful. Customers can design unique workflows and boost productivity by using these extensions.
#10. Collaboration Tools
Full-featured softphone services provide a list of diverse meeting, communication, and collaborative features that your workforce can use. These functions, including SMS texting, video conferencing, and online collaboration, are available to users through a variety of programs.
Deciphering Tragofone
Tragofone is swiftly establishing standard equipment for small- and medium-sized organizations. This is due to the fact that its capabilities expand far beyond just making calls. The Tragofone mobile dialer app has a multitude of functions built-in, like the ability to manage voicemail, make video and conference calls, send and receive files, and chat and SMS. 
Tragofone's user interface resembles conventional phones even though it isn't a legitimate phone. Any mobile device that supports the installation of the software will function as a virtual phone. Tragofone can also connect and interface with a diverse range of third-party services and applications because it is software-based, including CRM integration.
What Tragofone encompasses off 
Tragofone is a VoIP-based mobile dialer application that offers you both the ease of a smartphone and the robust features of business phone systems. With its user-friendly features, Tragofone sets the bar for businesses when it comes to customer engagement. 
Let's discuss a few of these distinctive qualities that Tragofone brings to the table:
#1. Employs WebRTC to make smooth and seamless audio and video calls
WebRTC has sparked a communications revolution by enhancing and democratizing communication. The World Wide Web Consortium (W3C) supports WebRTC, which enables open standard browsers to share audio, video, and even files using a simplified Javascript-based API. It effortlessly interacts with IP PBX, Class 5 SoftSwitch, Call Center, and Custom APIs, enabling users to make audio and video conversations without installing any additional software or plugins. The only VoIP mobile dialer on the market with support for WebRTC is offered by Tragofone.
#2. Auto-provisioning
Users can activate their Tragofone service through a web interface using auto-provisioning without making any configuration adjustments. As a result, installation deployment and management are swift and effortless.
#3. Multi-lingual support
Along with adopting the other carrier-grade characteristics of the softphone, organizations like Tragofone offer multilingual support so that customers can communicate in a language of their choice.
#4. Can be integrated as a white-label mobile dialer app
White-label dialer softphone applications like Tragofone can be incorporated under a business's brand to give it the appearance and feel of the brand. Your Tragofone becomes a representative of your business. On the welcome screen, display your brand's name and logo. You can alter the user interface, fonts, and even the colors. Businesses can amplify the influence of their brand among consumers.
#5. ERP integration with other databases and directories
Some VoIP-based mobile dialer solutions, such as Tragofone, support integration with external programs like CRM. Call centers will benefit immensely from this feature.
#6. Security and privacy
Organizations take steps to safeguard the security and privacy of their communications. These security concerns pertain to softphones, as incoming and outgoing calls can be intercepted and wiretapped by "man in the middle" attacks. Since it minimizes these risks, reputable softphones like Tragofone provide encryption using the Transport Layer Security (TLS) and Secure RTP (SRTP) protocols.
#7. Video capabilities and online messaging
With its video call feature, Tragofone delivers HD video and the opportunity for multiple simultaneous speakers. Users can text people directly from their office line when using online messaging.
Reap the benefits of Tragofone
The best business softphones, which offer connectivity everywhere, at any time, are what enterprise communication will look like in the future. The flexibility, scalability, and security that software-centric communication solutions like Tragofone provide have led to their prominence. Furthermore, it enables businesses to enhance communication procedures and increase operational effectiveness.
The following are a few ways how Tragofone benefits multiple industries:
#1. Communication is smooth and seamless while using WebRTC Tragofone
Tragofone is quick and simple to install, requires minimal upkeep, and offers flexibility and scalability to users. Moreover, it offers adaptability to suit your business needs and a centralized phone system across multiple locations.
#2. The epitome of auto-provisioning
Tragofone deploys IT configurations through a web interface rather than manually, which saves time on IP address assignment, diminishes errors when configuring devices, improves accuracy when creating the right access, improves user onboarding, boosts admin efficiency, and decreases expenses involved with device operations.
#3. Ease of use
Tragofone is simple to use—just download it to your phone, and you're good to go. It supports practically all smartphones and offers the same fluid experience across all of them.
#4. Rich communication experience
Tragofone is a VoIP dialer mobile application that provides a diverse range of communication functions, such as audio calls, video calls, conferences, and chats. Users can also share data and photos, transforming ordinary conversations into sophisticated business meetings.
#5. Economical
Tragofone substantially slashes communication expenses when compared to other platforms like the PSTN by using VoIP signaling for calls and conferences. Since long-distance rates are reduced and equipment costs are kept to a minimum, businesses experience tremendous cost savings.
#6. Customized branding
Tragofone offers a white-label softphone VoIP system that can operate as the public face of an enterprise by incorporating its name, logo, and other branding elements. Businesses have the option of making the app public or private. A brand gains traction as more consumers use the white-label softphone.
#7. Location agnostic
Tragofone can be utilized anywhere, granting users the freedom to work while on the go. They are therefore perfect for professionals who telecommute.
#8. A broad range of tech advantages
Tragofone is a WebRTC-based softphone that supports 99% of devices, offers excellent audio and video quality, uses 50% less bandwidth, offers encrypted communication and is compatible with legacy SIP servers, 3G and 4G networks, as well as WiFi.
Tragofone: For all industries, here and everywhere
Softphones like Tragofone are the future of enterprise communication since they provide flexible workers with more avenues for collaboration. By reinventing how people make phone calls, video calls, share their screens, acknowledge their presence, or converse over IM, this VoIP-powered communication software has radically revolutionized how people communicate. They are also economical, low-maintenance, and incredibly functional, making them essential in every organization's toolkit for collaboration and communication.
Tragofone is fast becoming the new norm in a workplace environment, especially in small and medium-sized businesses. It is capable of much more than just making calls. The software-based softphone app from Tragofone includes a host of features, including the flexibility to conduct video and conference meetings, send and receive files, process voicemails, and engage in chat and SMS. You can open the app and use your softphone anywhere your device is plugged in with the help of the internet.
Epilogue
One of the significant benefits of VoIP Softphones and cloud-based technologies is their capacity to optimize business operations for today's users. VoIP is a vital ingredient of all omnichannel operations since it enables organizations to provide channels across many platforms without compromising quality. If you want to future-proof your business, you must adopt a forward-thinking attitude while investing in capital and equipment.
One such cutting-edge VoIP-based softphone that is broadening the capabilities for business communications is Tragofone. A few industries that could benefit from Tragofone include telecommunications, IT, manufacturing, real estate, banking, education, BFSI, retail, and healthcare. Request a demo or avail a free trial to learn how it simplifies, accelerates, secures, and expands communication with teams of any size.