How Telephony Apps Can Revolutionize Your Business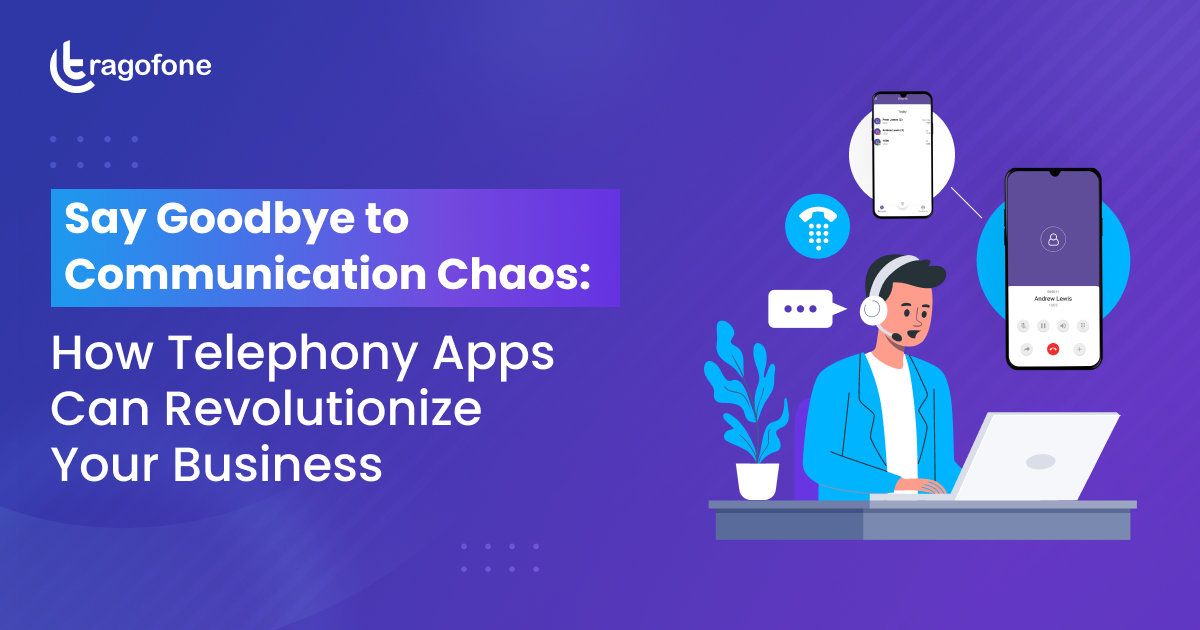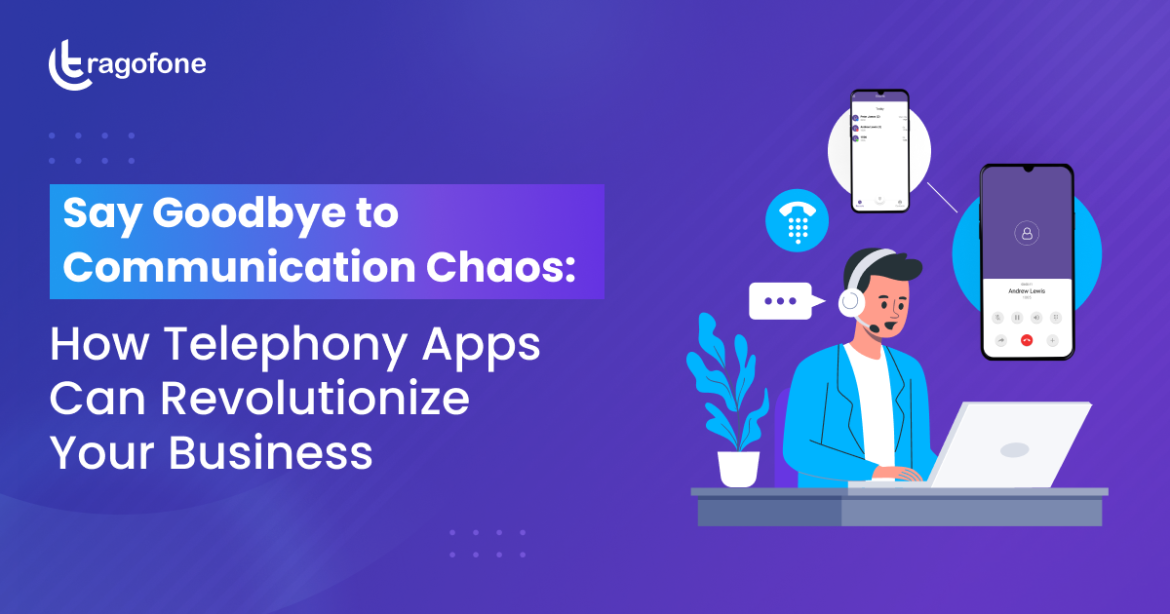 In today's fast-paced business world, communication is essential to success. Business telephony app provides a flexible and cost-effective solution to communication needs, making it easier for businesses to stay connected and operate efficiently. They also offer a range of benefits that are important for businesses to remain competitive in a rapidly changing business landscape.
A business telephony app is a software application that allows businesses to manage their communication needs through a single platform. This platform can be accessed from anywhere and offers a range of features to improve communication and productivity, such as call management, voicemail, and call forwarding. The purpose of this article is to provide comprehensive information about business telephony apps, including their definition, importance, benefits, and how to choose the right one for your business. 
Business Telephony Explained 
A business telephony app is a platform that can be accessed from anywhere, using a desktop computer or mobile device, and offers a range of features to improve communication and productivity.
Business telephony apps offer a range of key features that help businesses improve their communication and productivity. Some of the key features include call management, voicemail, call forwarding, and the ability to manage multiple lines from one platform. Other features may include automatic call distribution, call recording, and integration with other business systems, such as CRM and email.
Business telephony applications come in various forms, each of which offers unique features and functionality. The three main categories of business telephony applications are:
#1. Cloud-based Business Telephony Apps
Cloud-based telephone systems, also known as fully hosted or cloud PBXs, are a modern and efficient solution for small businesses and SMEs. These systems use cloud technology to control and manage telephone calls, eliminating the need for expensive on-site hardware.
With a cloud PBX, small businesses can enjoy a host of benefits, including low rollout costs, reduced maintenance costs, and increased flexibility. This makes them an ideal choice for companies looking to upgrade their existing telephone systems or those just starting out.
#2. On-premise Business Telephony Apps
On-premise applications offer greater control and customization compared to cloud-based solutions. With these apps, you have the ability to install and run them on your own servers, giving you direct access to the data and control over the system's configurations. This level of control is ideal for businesses that require highly customized solutions or have strict security and privacy requirements. 
However, this level of control comes with a trade-off. On-premise applications are typically more expensive than cloud-based solutions and require a higher level of technical expertise for both setup and ongoing maintenance. These apps also come with additional costs such as server hardware, software licenses, and the need for an in-house IT team to manage the infrastructure.
#3. Hybrid Business Telephony Apps
Hybrid applications provide a balanced solution for businesses, offering the advantages of both cloud-based and on-premise solutions. As the name implies, these applications bring together the best aspects of both worlds, providing a flexible and scalable solution that is tailored to the specific needs of each business.
With hybrid applications, businesses have the ability to enjoy cost-effectiveness and ease of use that is associated with cloud-based solutions, while also retaining a certain degree of control and customization through on-premise installations. This allows companies to take advantage of the benefits of both solutions without sacrificing one for the other.
In conclusion, the type of business telephony app you choose will depend on your specific needs, budget, and technical capabilities. Whether you opt for a cloud-based, on-premise, or hybrid solution, the key is to choose an app that will meet your business's current and future communication needs.
Benefits of using a Business Telephony App
The utilization of a business telephony app can bring about a multitude of benefits for companies of all sizes. Here are some of the key advantages of using such a solution:
#1. Improved Communication
With a business telephony app, communication between employees and clients becomes seamless and efficient. This leads to an increased flow of information and improved collaboration among team members.
#2. Increased Productivity
The use of a business telephony app eliminates the need for manual tasks and reduces the time spent on administrative work. This leads to increased productivity, freeing up time for more important tasks and projects.
#3. Cost savings
By utilizing a business telephony app, companies can reduce their expenses on traditional telephone systems and their associated costs, such as maintenance, hardware upgrades, and licensing fees.
#4. Flexibility and mobility
With a business telephony app, employees can work from anywhere, at any time, on any device. This increases flexibility and mobility, enabling companies to expand their reach and serve clients more effectively.
#5. Better Customer Experience
A business telephony app provides a professional and efficient experience for customers, resulting in increased customer satisfaction and loyalty.
How to choose the right Business Telephony App
When it comes to choosing the right business telephony app, there are several factors to consider:
#1. Consider your business needs
It is important to assess your business requirements and determine the features and functionalities that are essential for your operations.
#2. Evaluate the key features
Look for a solution that offers the key features you require, such as call routing, call recording, call forwarding, and voicemail.
#3. Look for scalability
As your business grows, so will your needs. Ensure that the business telephony app you choose is scalable, allowing you to expand and adapt as your needs change.
#4. Check for integration options
Consider a solution that integrates with other tools and systems you use, such as your CRM, project management software, and email client.
#5. User-friendly interface
A business telephony app with a user-friendly interface is essential for employees to effectively utilize the solution. Ensure that the app is easy to use and navigate.
A business telephony app can bring about improved communication, increased productivity, cost savings, flexibility, and a better customer experience. When choosing a solution, consider your business needs, evaluate the key features, look for scalability, check for integration options, and ensure a user-friendly interface.
Tragofone taking over business telephony communications
Tragofone is a comprehensive business telephony app that provides businesses of all sizes with the tools and resources they need to manage their telecommunications needs effectively. The app combines cutting-edge technology with ease-of-use to deliver a flexible, scalable, and reliable solution that helps businesses stay connected with their customers and employees. 
One of the key benefits of Tragofone is its improved communication capabilities. The app allows businesses to manage their calls, messages, and other communication methods in one centralized location, making it easy to stay connected with customers and colleagues. Advanced features such as call forwarding, voicemail, and conferencing provide businesses with the flexibility and control they need to stay productive and responsive.
Tragofone also increases productivity for businesses. The app helps streamline telecommunications processes and improve the efficiency of operations through features such as automatic call routing, call logging, and reporting. This results in increased productivity and allows businesses to get more done in less time. In addition to increased productivity, Tragofone offers cost savings to businesses. The app eliminates the need for expensive hardware and reduces the need for in-person support, helping businesses lower their operational costs and improve their bottom line.
Perks of Tragofone's Flexibility and Mobility
The app's flexibility and mobility is another major advantage. With Tragofone, businesses can manage their telecommunication needs from anywhere, at any time, using any device. This makes it easy for businesses to stay connected and productive, even when they're on the go.
In addition to its mobility, Tragofone offers several features that enhance its functionality and usability. One such feature is white labeling, which allows businesses to customize the app with their own branding and logos. This helps businesses create a seamless and professional image, both for their customers and employees.
Another key feature is auto-provisioning, which automates the setup and configuration of new users and devices. This saves businesses time and eliminates the need for manual setup and maintenance, allowing them to focus on growing their business.
Push notifications are also available, keeping businesses informed of important events and updates in real-time. This allows businesses to stay on top of their telecommunications needs and respond quickly to any important issues.
Finally, Tragofone provides a better customer experience. The app's advanced features and intuitive interface make it easy for businesses to manage their communications and provide their customers with a seamless and professional experience. With Tragofone, businesses can ensure that their customers are always connected and satisfied with the level of support they receive.
The bottom line is Tragofone is a powerful business telephony app that offers a range of benefits to businesses of all sizes. Whether you're looking to improve your communication, increase your productivity, save costs, or provide a better customer experience, Tragofone has the tools and resources you need to succeed.
Conclusion
At the heart of it, a business telephony app can bring a multitude of benefits to a business, from improved communication and increased productivity to cost savings and flexibility. These apps provide a centralized platform for businesses to manage their telecommunication needs, offering advanced features and a user-friendly interface that streamlines operations and enhances customer experience.
In final thoughts, we highly recommend considering a business telephony app for your business. These apps offer a scalable and flexible solution that can grow and evolve with your business. By taking advantage of the benefits of a business telephony app like Tragofone, you can improve your business's competitiveness and stay ahead of the curve in today's fast-paced business landscape.