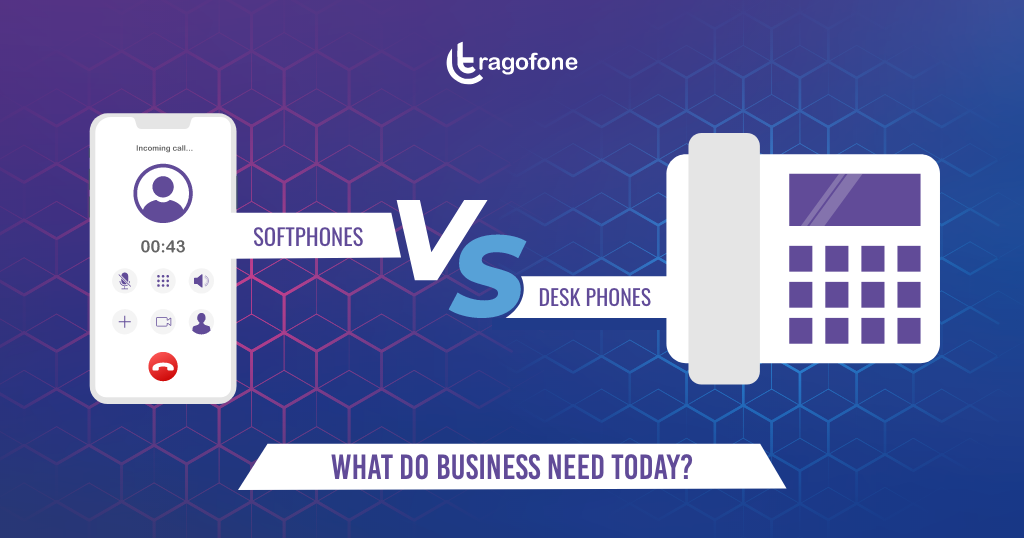 Softphone Vs Hardphone: What to Choose in 2023?
Softphone or hardphone?
We heard this question a lot, especially after the pandemic.
The world of communication technology is changing as well as evolving at a rapid pace. New developments are emerging constantly, and for most businesses unified communication (UC) success comes down to one key issue – the type of endpoint they choose.
When it comes to endpoints, businesses have a choice between VoIP softphones – that live on their computer desktop and draw from software solutions – or hardphone – the traditional telephony system we are all familiar with. While some phone system vendors are convinced that the days of the hardphone are drawing to an end, others believe that this legacy solution will continue to be a part of business environments for years.
The choice of whether to deploy a hardphone or softphone solution is a question that many organizations face.
In this blog, we will walk you through a comparison of desk phones and softphones, to assist you to make the right choice with consideration of some important softphone factors for your business communication needs.
What is a Softphone?
Advantages of Softphones and why businesses should opt for them.
What is a Hardphone?
Advantages of Hardphones and why you should have them.
Hardphone Vs softphones: A comparison
What the numbers reveal and what should you choose?
What is a Softphone?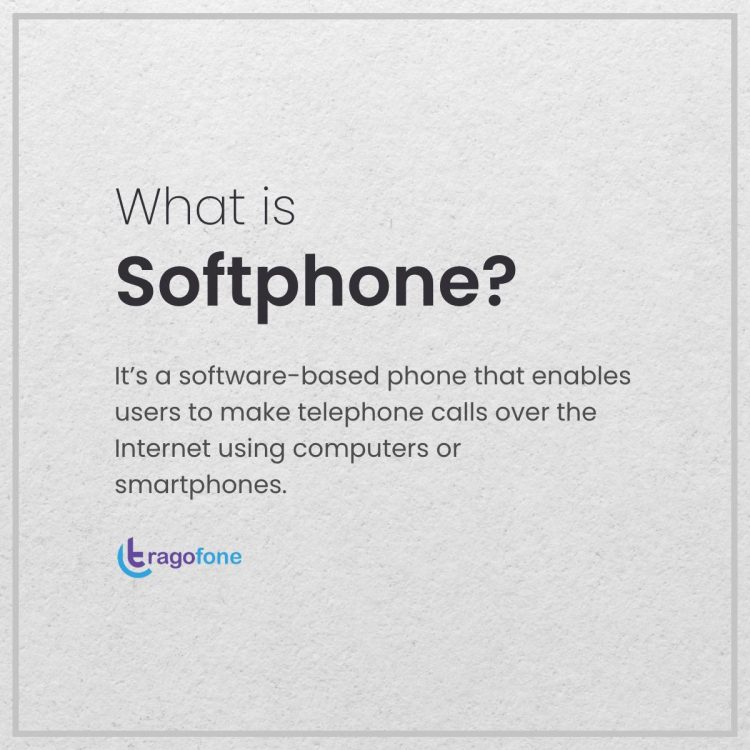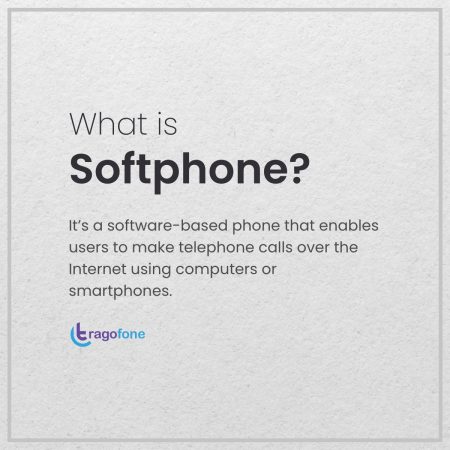 The Softphone, or Voice-over-IP (VoIP) mobile dialer is the next new technology in the communication world. The definition of softphone is a software application that duplicates the functionality of a telephone but on a computer or any other device. Such apps are fast turning into standard equipment for mid and large-sized businesses.
A softphone's functions include a lot more than just making calls. Because they're software, VoIP mobile dialer apps come packed with a variety of features – including making video and conference calls, sending and receiving files, voicemail management, and chat and SMS capabilities. You can start the app and use the softphone wherever you plug in your device. This made them very handy during the global lockdown when most people worked from home.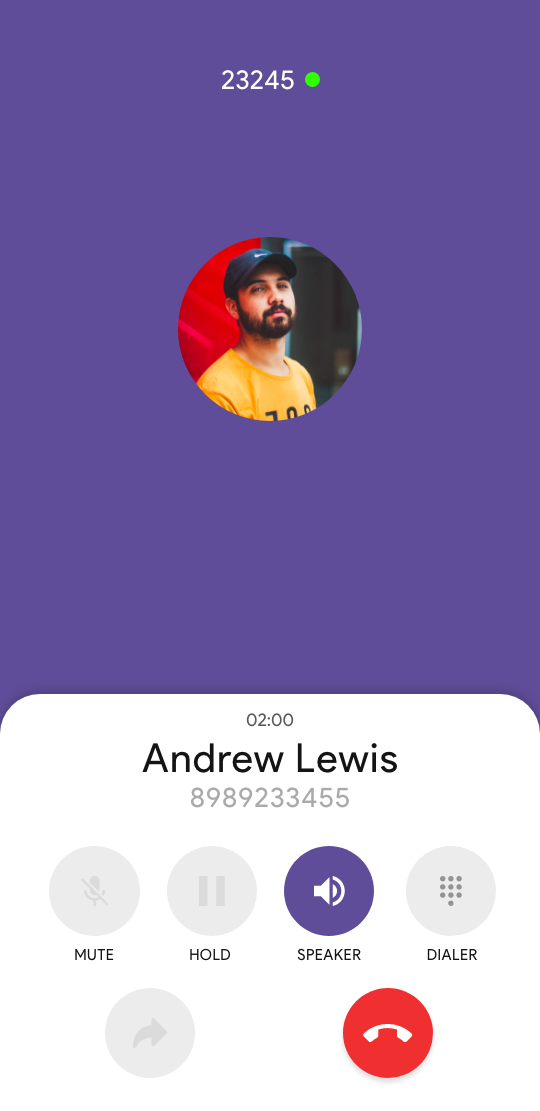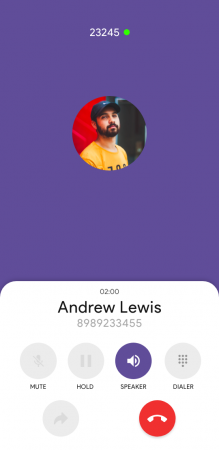 Although a softphone is not a physical phone, its user interface mimics traditional phones. The software program can be installed on any communication device, where it works as a virtual phone. Also, because softphones are software-based, they can interact and integrate with many third-party applications and services such as CRM integration.
8 Advantages of Softphones
Unified communication has become a priority for organizations today. VoIP mobile dialers are one such next-gen communication and collaboration solution that help organizations by providing flexibility, scalability, and security in communication. Businesses are also opting for softphone solutions for the ease of integration, technical support, and encrypted communication they provide.
The key softphone features that match the pace of today's business requirements include: customization to meet every organizations' unique needs, providing the most suited user experiences, and supporting a multi-generational workforce.
What other benefits do softphones deliver to businesses?
1. Cost Savings
Softphones for business provide enterprises with some big cost savings, when compared to the cost of hardwiring your office for traditional phones, maintaining and supporting them. With VoIP-enabled softphones, organizations can cut these costs. They usually pay a per-seat fee, plus the cost of any optional features they opt for. In addition to reducing maintenance costs, they also incur lower monthly service charges and international call costs.
2. Talk on the go
Softphone applications are the perfect fit for telecommuting employees: all they need to do is configure SIP extensions on their smartphones and enjoy remote communication while on the move.
3. Decimate the language barrier
While serving a global audience, language should not obstruct an organization's communication patterns. High-end VoIP mobile dialers offer multi-lingual support so that employees can converse in the language of their choice. This helps businesses remove language barriers.
4. Get the power of auto-provisioning
Auto-provisioning enables users to activate their phone service via a web interface, rather than doing it manually, without requiring any configuration settings. This makes the deployment and management of the installation fast and convenient. Besides, it also reduces the chances of configuring errors, improves the user onboarding experience, and saves time on assigning IP addresses.
5. Tap into end-to-end integration
WebRTC-based softphone applications can seamlessly integrate with a host of hardware, including Class 5 Softswitch, IP-PBX servers, custom APIs, and auto provisioning system management via REST APIs. WebRTC supported softphone applications also support legacy SIP servers, as well as 3G, 4G networks, and WiFi.
6. Deliver personalized user experiences with white labeling
White-label softphones help enterprises deliver personalized user experiences that are in sync with their brand's look and feel. Besides, they can add customized features to their VoIP dialer, which brings additional value to their business and gives them full control over their softphones' features, settings, and languages.
7. Third-party integration
Call this a VoIP mobile dialer's biggest USP. Softphone applications often come with a list of pre-built integrations that can be customized as per user requirements. Using these integrations, enterprises can build customized workflows to boost workforce efficiency.
8. Leverage a host of collaboration tools
Any fully-loaded softphone application offers a host of collaboration tools for employees to work together. Features like SMS, video and audio conferencing can be accessed either via a single unified communications platform or through third-party integration.
Why do businesses need Softphones and when should they opt for one?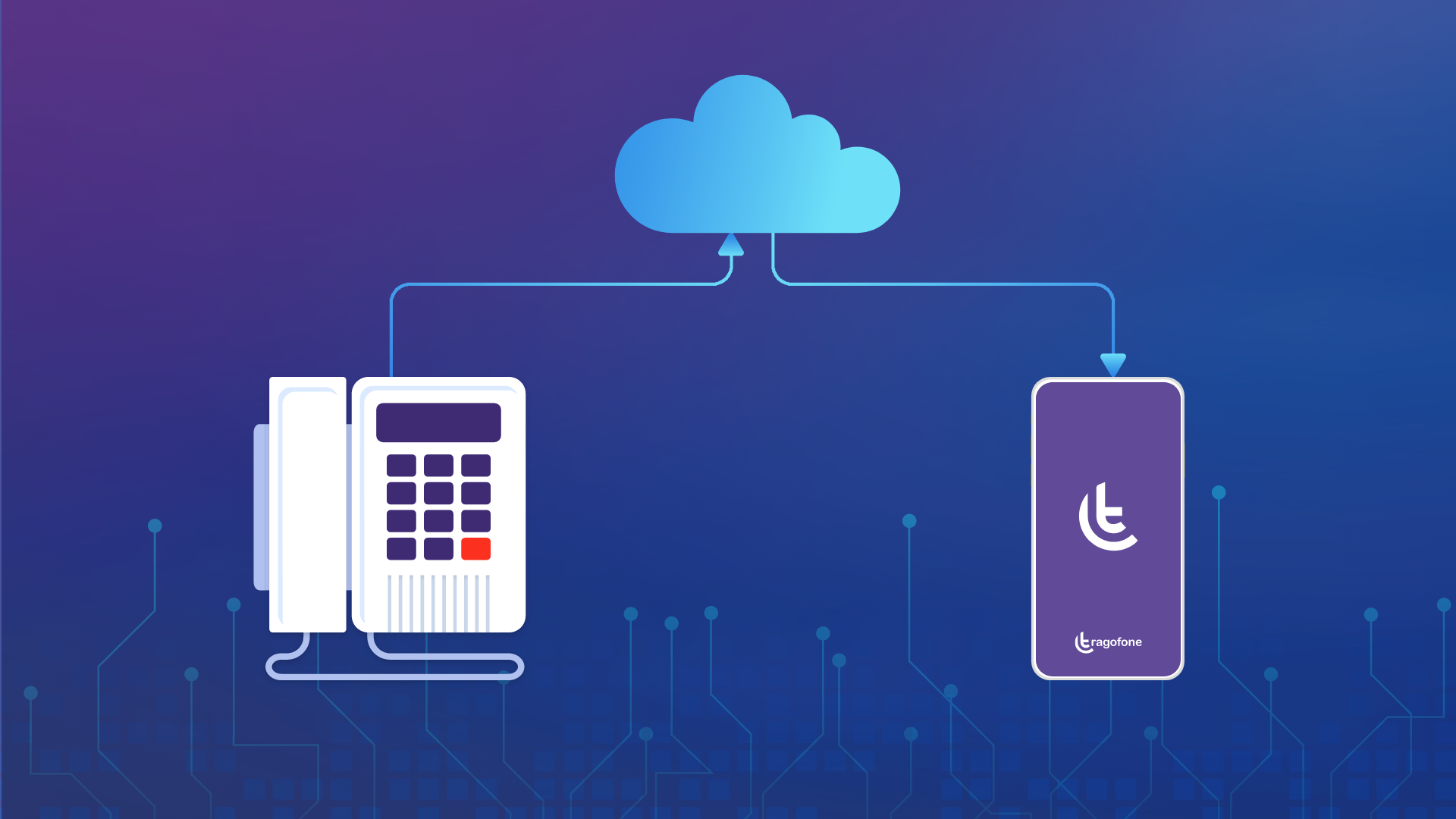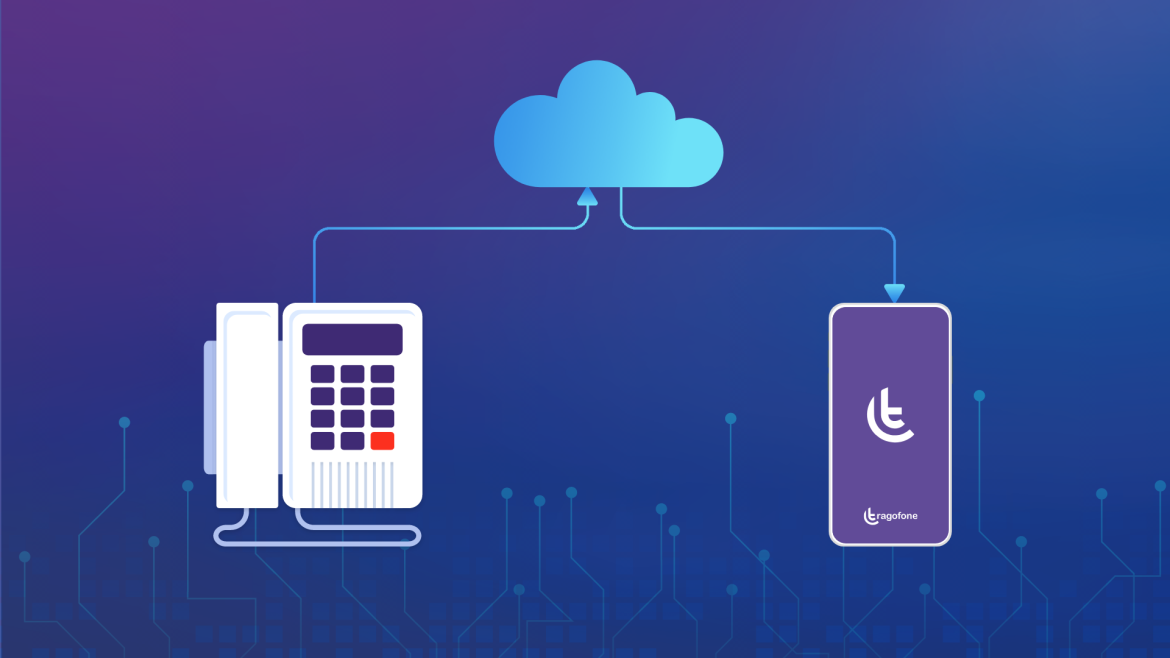 Are softphones a good fit for businesses? The short answer is: yes. Softphone applications can benefit a wide range of businesses, from small to mid-sized companies, to global enterprises. Any organization that has to cater to large numbers of customer calls can benefit from the accessibility and flexibility of this system.
Softphones are a smart solution that helps organizations improve productivity, business efficiency, and unified communication. They can be a communication system of choice if you're a start-up business or an established business that wants to reduce its communication costs.
Softphones are a good fit for businesses that have:
Telecommuting employees.
Call centers to handle customer calls.
Work out of multiple locations.
Need to make frequent long-distance calls.
Need to record calls for training purposes.
Customer support staff.
Some of the industries that can benefit in a big way from softphone systems include telecommunications, IT, manufacturing, real estate, banking, education, retail, and healthcare.
Let's consider some use cases, where enterprises can benefit from installing softphone applications:
A telecommuting customer service team member can plug his headset into a device of choice, log into the softphone app, and make calls from wherever he is.
If a telecom company wants to build a white label softphone application for their team or customers to do VoIP communication with their branding but without investing in developing such mobile dialers.
A service agent can integrate his softphone and CRM software for more advanced business communications. With the two systems synced together, the support executive can check his customer's buying history in real-time, even as they talk to them on the phone.
If a company call center wants to automatically log and document its customer calls, they can do so by integrating their CRM tools with their softphone application.
What is an IP Hardphone?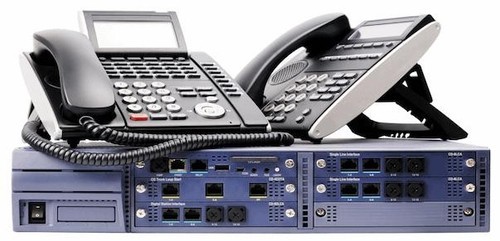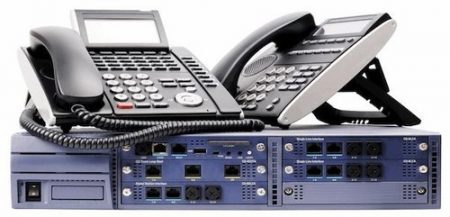 An IP hardphone is similar to a traditional analog (PSTN) handset. It sits on your desk and enables users to receive and make phone calls. The difference is that instead of being connected to a regular telephone line, IP hardphone are connected to an IP (Internet Protocol) network, and place calls through VoIP (Voice over Internet Protocol). They typically come with power adapters and Ethernet connections.
hardphone allow your employees to have easy access to an unlimited amount of phone calls. IP hardphone come in different price ranges. The higher-end models have more ports, touch-sensitive screens, and provide support for high-definition voice. Here are some limitations of IP deskphones.
4 Advantages of DeskPhones
Deskphones are a familiar device for most users, with a proven form factor that goes back decades. Although deskphones may not be as tech-savvy as softphones, many users still consider them the simplest, most reliable way to make and receive calls.
Many businesses today, especially budget-conscious start-ups who want to avoid investing in hardware, are asking why should they purchase deskphones when they can achieve flexible and cost-efficient communication using mobile devices or softphones?
A major reason why hardphone remain relevant is the superior audio quality they offer. Traditional phone systems still offer seamless calling experiences, comfortable handsets, and embedded audio technologies. Deskphones are engineered for high-quality voice and audio transmission.
Here are some reasons why hardphone still remain popular:
1. Easy usage
Hardphone offer push-button navigation that simplifies in-call management and makes it easy to perform functions like transferring calls, placing calls on hold, and muting conversations. They also easily enable large groups to dial into a conference at the same time.
2. They offer independence from working along with other devices
Since hardphone run independently of another device, their functionality isn't bogged down by too many programs running in the background. You can also make calls from a hardphone while your laptop is still booting.
3. Deskphones come with less risk
Even the best mobile devices and laptops can face battery and performance issues. For example, if you're trying to dial into a conference and your smartphone battery dies out.
4. It's a personal preference
Not everyone favors using smartphones, especially when they have to navigate a Bring-Your-Own-Device policy. For companies and employees, this can lead to complications, such as establishing fair BYOD policies, regulating privacy breaches, and controlling the content that is shared on a mobile device.
When Should Businesses Opt for Hardphone?
Hardphone work best when your business and users operate in a physical office space. They are a good fit for enterprises that have executive teams conducting in-house operations and need 100% uptime and guaranteed call quality at all times. Also, organizations must be comfortable with upgrading hardphone hardware regularly.
IP hardphone can benefit any business looking to streamline their phone network. Businesses that handle a lot of calls, such as VoIP call centers or corporations with large customer support networks, stand to benefit the most, as they can expand the system to fit their requirement.
Deskphones Vs Softphones: What to choose?
Hardphone
Softphones
User Interface
Hardphone have physical buttons like the dial pad we're familiar with. Some models have touch screens with a full graphical user interface (GUI).
Softphone is based on software with GUI elements for all features. These, however, work with keyboard and mouse shortcuts.
Movability
Hardphone are not mobile.
Softphones can run on any computing device and used while on the move.
Deployability

Hardphone are s

lower and more likely to be implemented throughout an organization as it requires new hardware installation.

Softphones are f

ast and easy to deploy and maintain. System admins can implement and update VoIP software across all machines in one go.
Cost

Hardphone are

More expensive than softphones. Involves installing physical hardware.

Softphones l

ess expensive as there is no new hardware installation. Costing covers licensing and service fees.
Ease of Use

Easy to use, as people are familiar with traditional phone systems.
Those familiar with software programs will find softphones easy to use. But there is usually some onboarding or training involved.
Dependability

Hardphone are powered via ethernet, IP deskphones are reliable to use.

Softphones are m

ostly dependable, but a system reboot or internet outage without backup could present an issue.
Softphones Vs Hard Phones: What the numbers reveal and what phone system should you choose?
The flexibility of VoIP ensures that it can seamlessly support a mix of both types of phone systems and most companies do exactly that. Softphones are great for those employees who are traveling or meeting clients outside the office. Deskphones are useful for executives who work at their desks. People like customer support representatives and technicians are comfortable using hardphone.
But, most employees can work best with both telephony options. An employee may have a hardphones in the office and also install a softphone app on their laptop to use when they travel. This means you don't have to buy deskphones for all the workers in your organization. And, if you plan to buy them hardphones, you cannot skip the benefits softphones provide to your workforce for remote communication.
Businesses are becoming more competitive and are under pressure to streamline their business operations into lean, efficient, and cost-effective entities. They are choosing to deploy both business phone solutions since they both offer unique benefits.
However, as organizations realize the benefits of having a unified communication portal that comes with an ability to integrate third-party applications, softphone solutions are becoming the preferred business phone solution for companies around the world.
Choose the right VoIP phone now
In today's flexible, mobile, and open space work environment, it's critical that employers provide their employees with technology that helps them remain connected and productive while away from the office. A softphone is a critical communications tool that can help companies set up their employees for success.
Check out how Tragofone is evolving the security and quality of VoIP communication for telecom companies and B2B enterprises.